Whether you want to give your dusty old blog a new coat of paint or are drowning in a sea of posts and categories, Gonzo is here to your rescue.
It's a great way to simplify and present your content in a way that is accessible, logical and beautiful.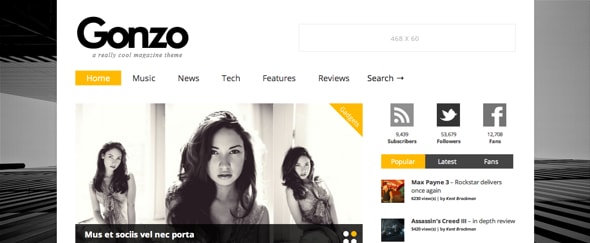 This design was featured on the Friday 20th of July 2012. It falls under the category of Blog, and has a layout style of Other.
If you'd like, you can visit this site, or view all our other featured designs.