Striking.ly is the simplest one page website builder that lets anyone created mobile-friendly online showcases. It provides an what-you-see-is-what-you-get editor on one page templates.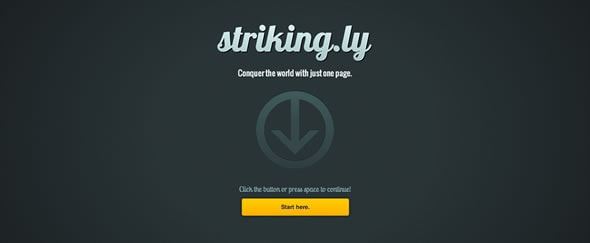 This design was featured on the Wednesday 5th of September 2012. It falls under the category of Web App, and has a layout style of One Column.
If you'd like, you can visit this site, or view all our other featured designs.