A superb site for the car manufacturer Peugeot that makes excellent use of layout to grab your attention.
I love the way the two photographs fade to different images alternately and keep your eyes moving.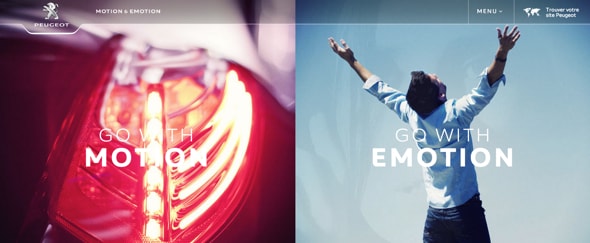 This design was featured on the Friday 12th of October 2012. It falls under the category of site, and has a layout style of Two Column.
If you'd like, you can visit this site, or view all our other featured designs.