No matter your business, you need business cards. Over 27 million business cards are printed every day in the US, which only shows just how important business cards are to networking. Sure, you can pass along your email or phone number to new contact, but with a business card, you not only appear professional but also you give your contact a tactile object to remember you by – an object that includes your brand image.
Obviously, one of the most important aspects of a business card is the typography. If contacts have to squint to decipher your contact info, then they more than likely will turn to the other guy's easy-to-see website address. Yet if your font choice is too boring, then your business card won't stand out. Calligraphy on business cards, therefore, is a fine line to walk. Sometimes, you can get away with a barely readable calligraphy text, if it used only for, say, your title or name. Some designers even choose to "print" out the name below the calligraphic type.
Most of the following examples of calligraphy business cards include typography that is still readable even with script text in use. All do an excellent job of leaving a significant impression with the bold, calligraphy typography, but balance it well with a more normal serif or sans serif font for the majority of the text. The couple of exceptions that use all calligraphy for the text pull it off quite well. Take a look for yourself to see some inspiring business cards and stunning uses of calligraphy in design.
Edge-painted Calligraphy Business Cards by Della Carta Studio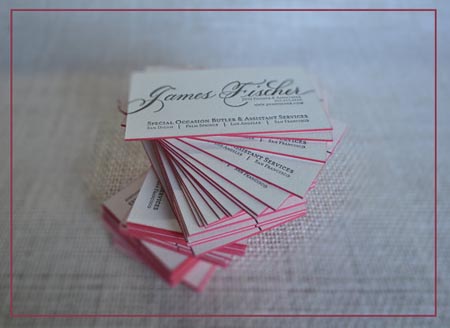 Calligraphy Letterpress Business Cards by Della Carta Studio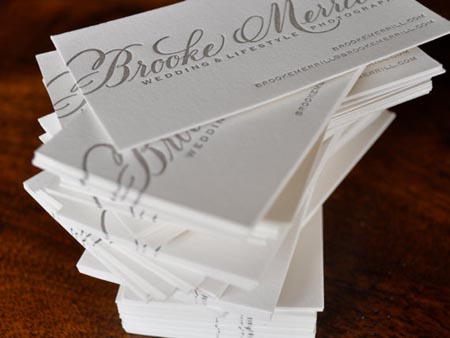 Molly Jacques Business Cards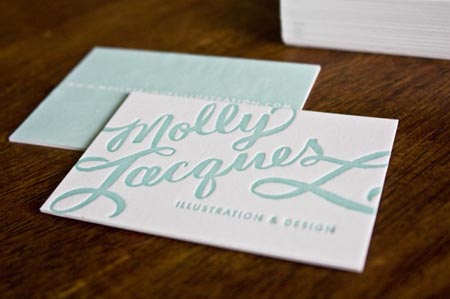 Paper Monkey Business Cards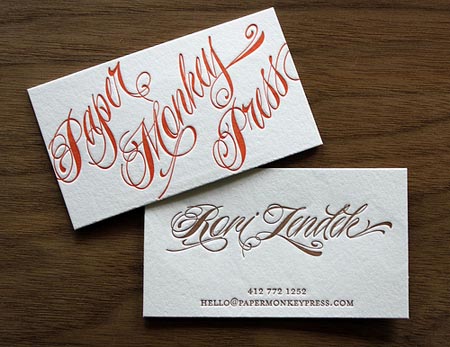 Smokin' Spot Creative Business Cards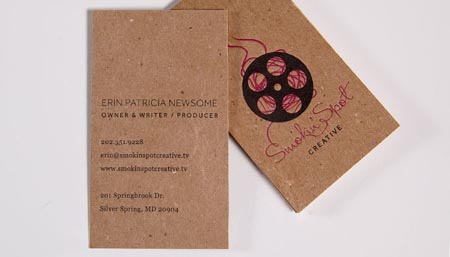 The Queen of Spades (Katie Rushworth)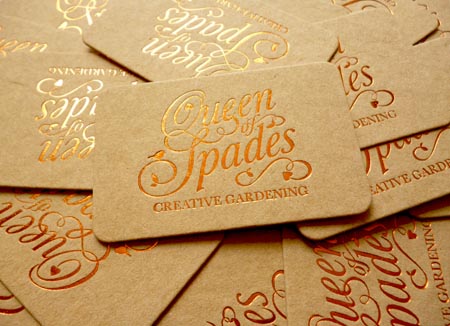 Burn the Book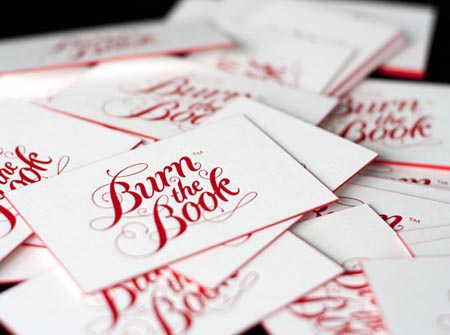 Charlotte Elizabeth Photographer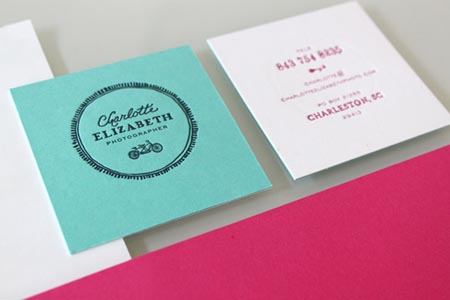 Good Nickels Photography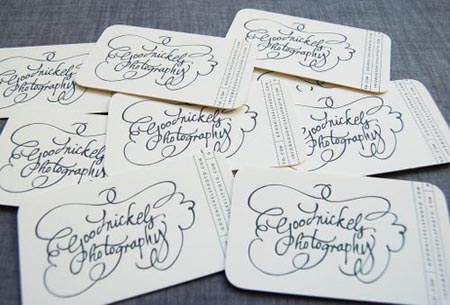 Personal Business Cards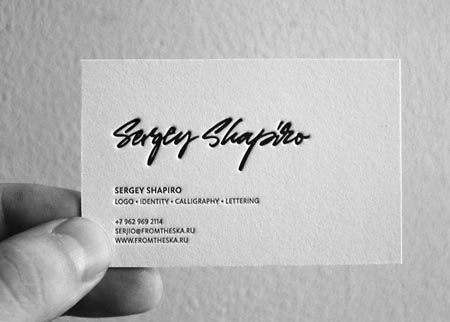 Joluvian Business Cards
JET Ad Agency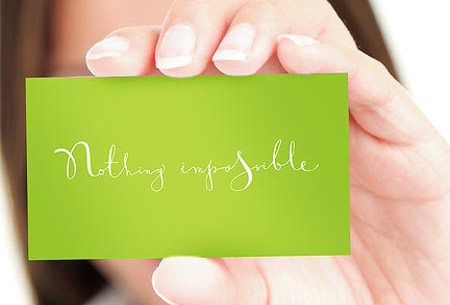 Yasuko Fujisawa – My First Business Card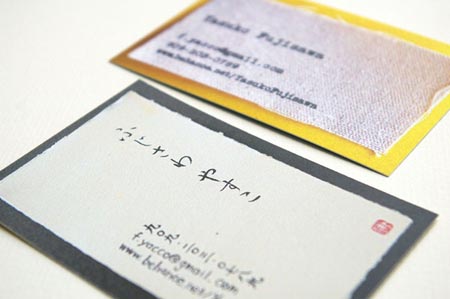 Xiaoxin Yu Business Cards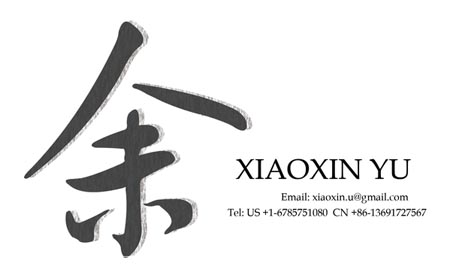 Scott D. Henkel Business Card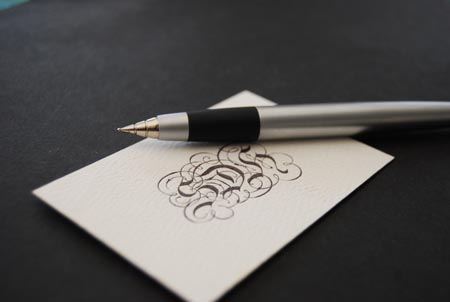 Daren Guillory Design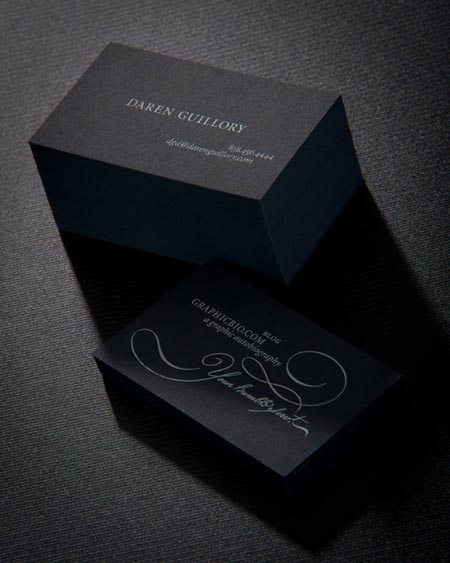 Guido Ricci Mase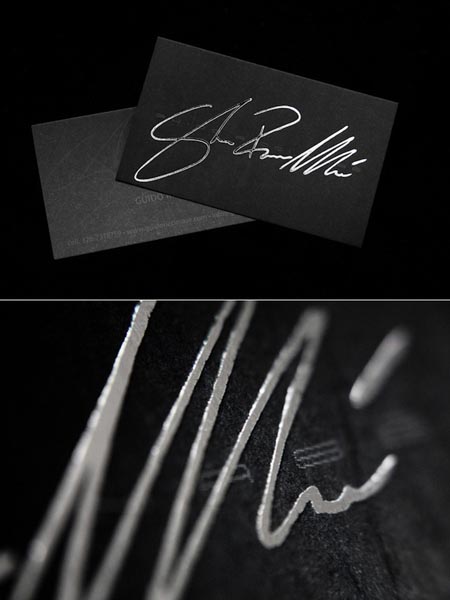 Greg Christman Business Cards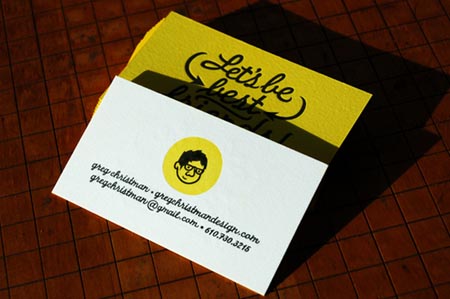 Calligraphy Business Cards from Waon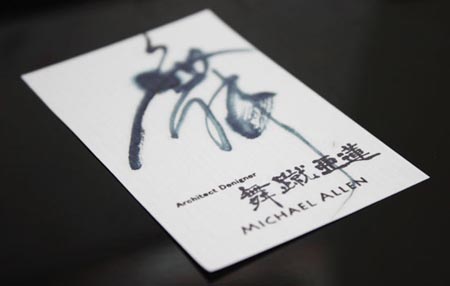 Lindsay Letters Business Cards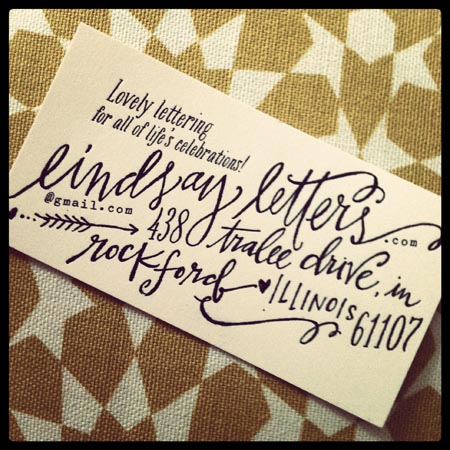 Do you know of any awesome calligraphy business cards? If so, please share it with the rest of us!
About the author: Tara Hornor has a degree in English and has found her niche writing about marketing, advertising, branding, web and graphic design, and desktop publishing. She writes for PrintPlace.com, an online printing company that offers business cards, catalog printing, flyers, brochures, postcards, poster printing, and more printed marketing media. In addition to her writing career, Tara also enjoys spending time with her husband and two children. Connect with @TaraHornor on Twitter.

Design daily news