You're looking for something exclusive, creative, bright? Tired choose of similar templates? Preeminent will help you get out of this situation.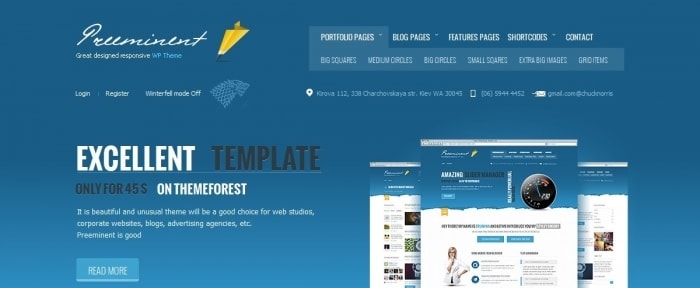 This design was featured on Tuesday 22nd of January 2013. It's designed by Crumina, and falls under the category of Corporate.
If you'd like, you can visit this site, or view all our other featured designs.