The Garden of the Senses is a poster collection with a graphic based on the combination of movement, form, colour and texture. It makes use of the idea to motivate intense visual stimuli and was developed combining various graphical elements in 3D and Photoshop. The posters are presented in various sizes with a 300dpi resolution.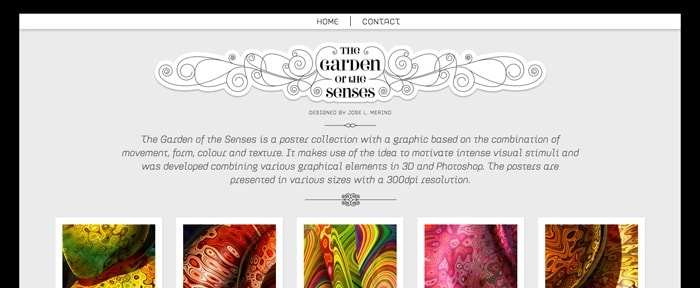 This design was featured on Friday 1st of February 2013. It's designed by Jose luis Merino, and falls under the category of Design.
If you'd like, you can visit this site, or view all our other featured designs.