The average shelf is not really the most exciting part of people's interiors. When it is, it is often more because of the books in the shelf than the shelf itself.
In this post, we will try to prove you that a shelf can become the center of attention and designed in a wonderful way.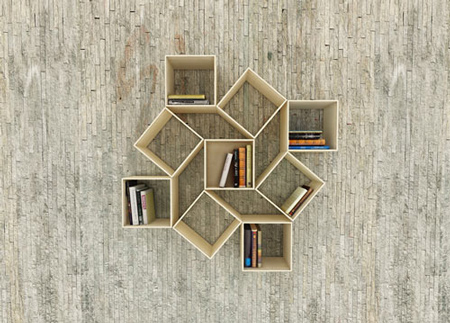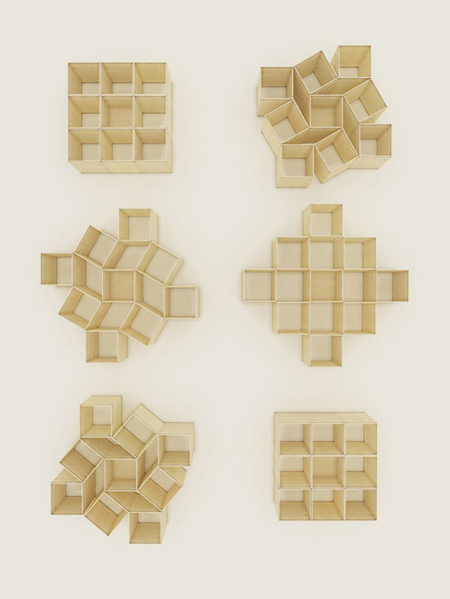 A squaring movable bookshelf by Sehoon Lee, turn your shelf into pretty much anything you want.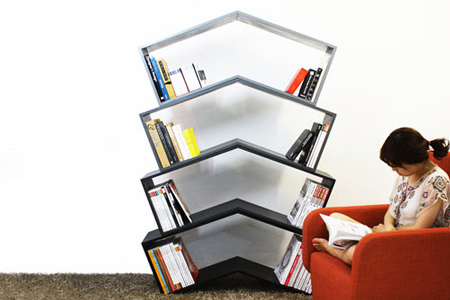 The lean bookshelf by Monocomplex, a chevron-shaped modular bookshelf unit designed to keep books upright.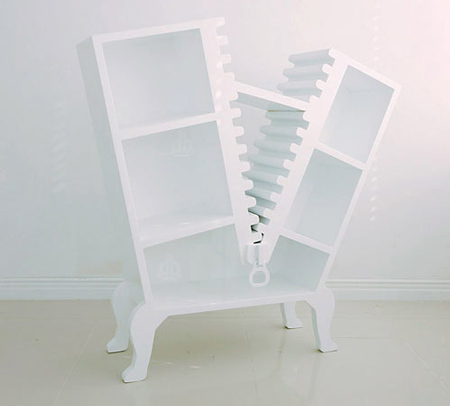 This zipper shelf is part of the project [ZIP:PER] by the Korean studio THE:Zoom. It was obviously inspired by… zippers.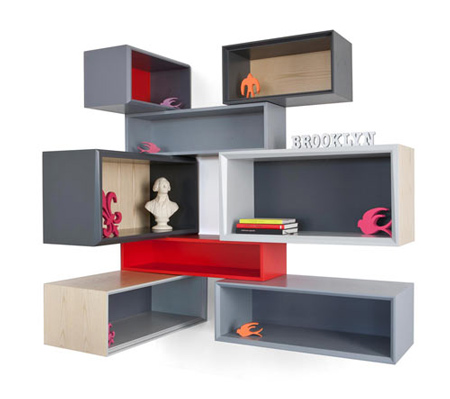 The Shift Collection is a line of bookshelf that uses a an open box system to make it modular, perfect as a corner shelf.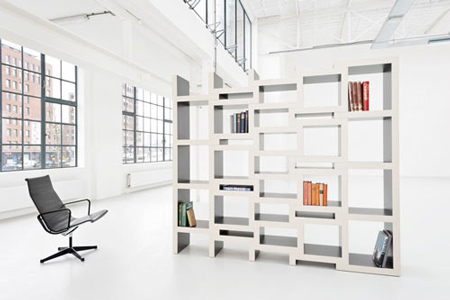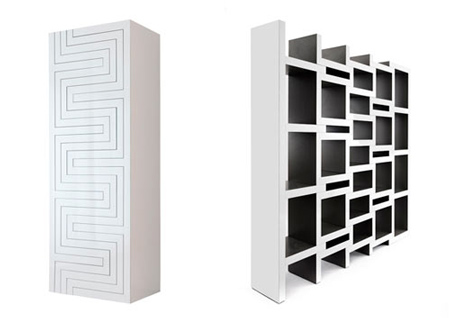 REK by Reinier de Jong, an amazing bookshelf that can be folded to save space.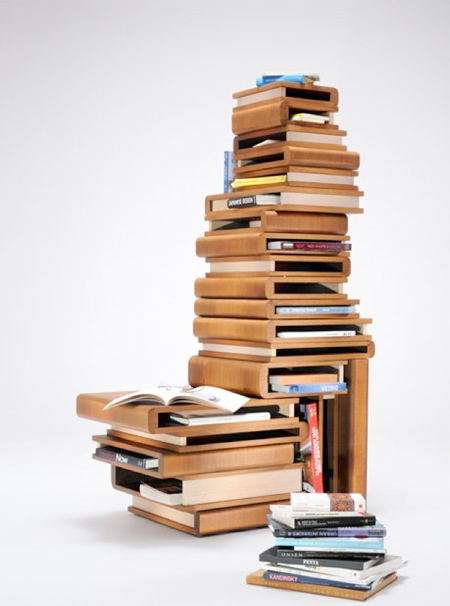 Once upon a time is a book shelf inspired by old books. It's not the most practical you'll find, but it does look quite cool.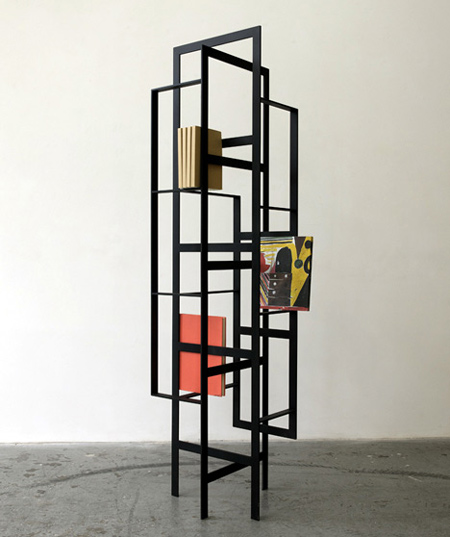 Weave bookcase, a thin frame to organize your books and make them easily accessible. Designed by Chicako Ibaraki.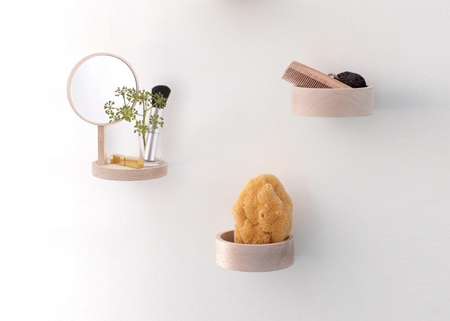 Not exactly a shelf in the usual sense of that word, but the Balcon Collection by Inga Sempé is a range of little round wall-mounted shelves and dishes.

Design daily news