Flipflop Design were asked to create a new brand identity and package design which was imminently identifiable as hot pepper sauce at first glance. Flipflop came up with the hard hitting brand name 911 to communicate the seriousness of the heat within. The strap line "One drop does it" coupled with the burnt out font reinforces the brand. The logo design created using chilli peppers is eye catching and a perfect encapsulation of the product.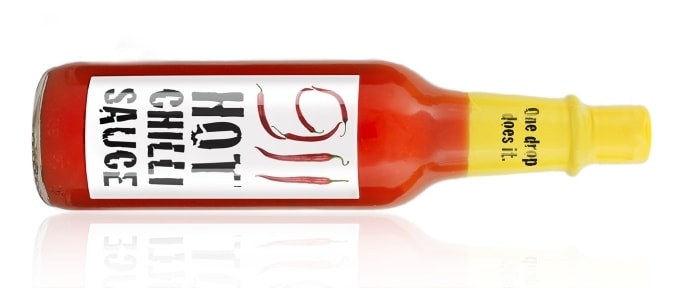 This design was featured on Wednesday 8th of May 2013. It's designed by Lee Saxelby, and falls under the category of Product.
If you'd like, you can visit this site, or view all our other featured designs.