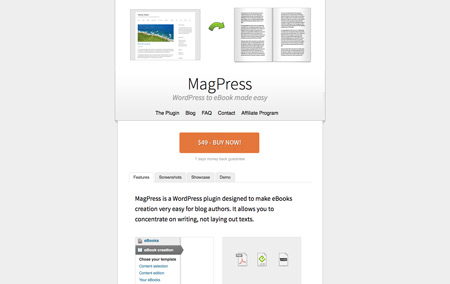 I'm glad to announce that a new version of MagPress, our WordPress plugin that helps you convert your blog posts to eBooks in PDF, ePub and .Mobi formats, has been released today.
Among the changes, we have corrected a few bugs, improved the admin a bit, improved the ePub and .Mobi templates, and added support for drafts and private posts. So what are you waiting for to check it out?
The post MagPress: our WordPress to eBook plugin was updated appeared first on Design daily news.

Design daily news