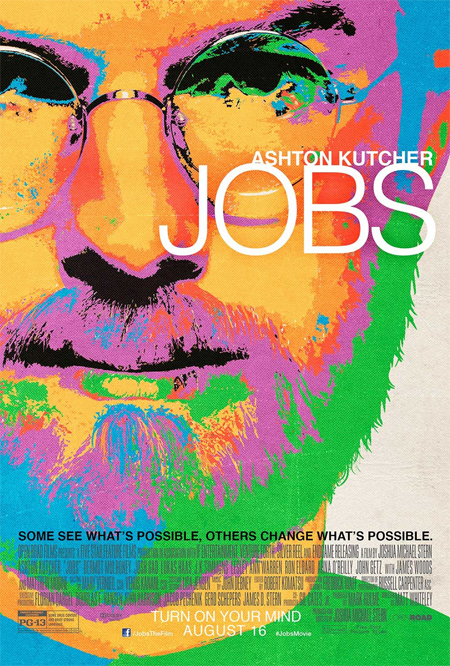 I just saw the Jobs movie poster. I don't know if this is supposed to be the official poster or not, but I find it poorly designed.
The colors are a bit off in my taste, but it might just be a matter of taste. I guess those colors are supposed to bring us back to the early days of Apple and Steve Jobs' hippy past, but it just doesn't do it for me.
The part that really makes me cringe is the title's typography. The words "Ashton Kutcher" stucked on the "Jobs" like that? Horrible…
The post Jobs poster appeared first on Design daily news.
Are you a blogger? Turn your posts into eBooks very quickly using MagPress, our Premium WordPress plugin.

Design daily news