It's my personal and professional playground, so I wanted something that would reflect both my individuality and professionalism as a web designer. Heavily inspired by traditional Japanese art, I wanted something very simple yet striking. Future oriented as I am, I've created a layout that will be able to evolve.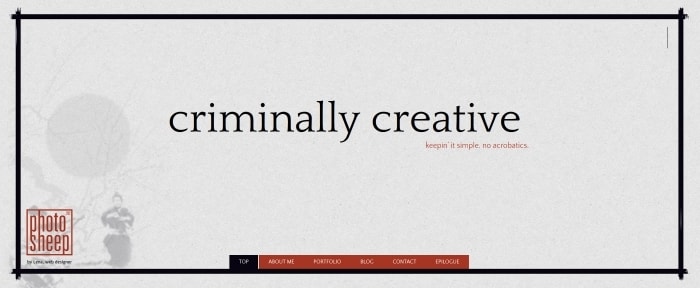 This design was featured on Tuesday 17th of September 2013. It's designed by Lena Stamenkovic, and falls under the category of Portfolio.
If you'd like, you can visit this site, or view all our other featured designs.