This is one of the screens from the redesigned sign in/sign up flow on Dropbox for Android, which shipped not too long ago. We halved the number of steps to sign up and cleaned up the visuals.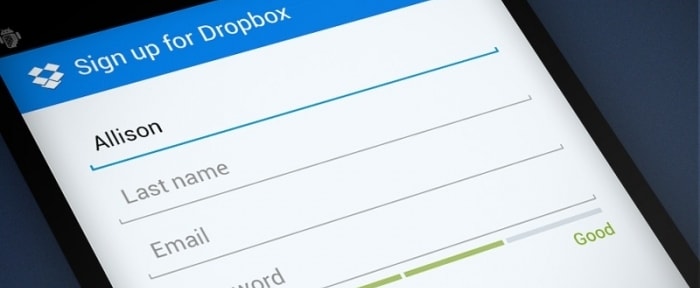 This design was featured on Saturday 5th of October 2013. It's designed by Allison House, and falls under the category of Android App.
If you'd like, you can visit this site, or view all our other featured designs.