Our simplest, and probably our favourite, chat interface to date. This one just contains a couple of different styles for the back-and-forth chat between two people, with an incredibly subtle depth.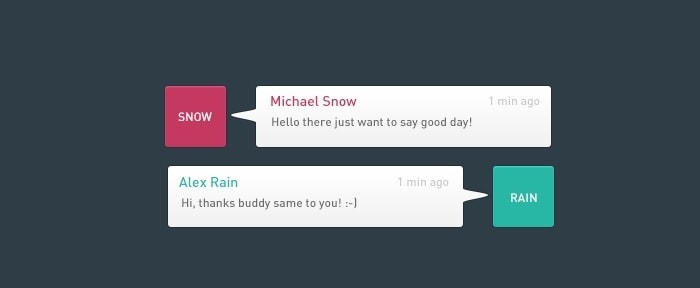 This design was featured on Thursday 3rd of October 2013. It's designed by Marc Gonzales, and falls under the category of Element.
If you'd like, you can visit this site, or view all our other featured designs.