Spear is my take on a NAS Application, meant to be fast, reliable, and above all, as user-friendly as possible (KISS). I've decided to create a modular design as in my opinion it makes a lot of sense to allow the user to customize and arrange how the information is displayed. This also allows for a more fluid layout where needed, for example, low resolutions.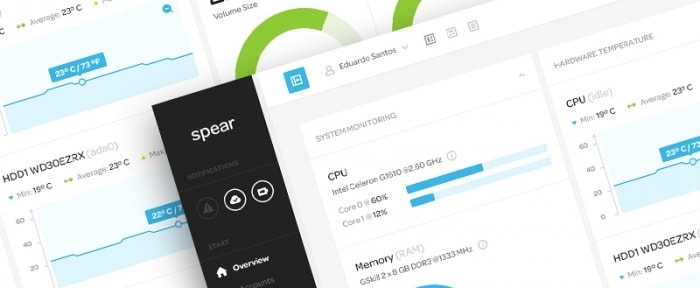 This design was featured on Thursday 10th of October 2013. It's designed by Eduardo Santos, and falls under the category of Web App.
If you'd like, you can visit this site, or view all our other featured designs.