A simply beautiful design for a sales dashboard that uses colour well. I particularly like the use of standard interface elements, such as the hamburger icon, that help to make the interface intuitive.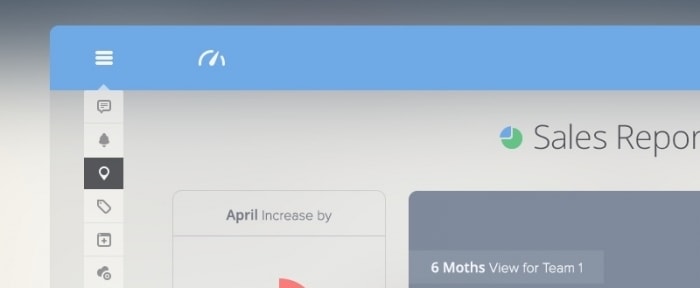 This design was featured on Friday 18th of October 2013. It's designed by Rovane Durso, and falls under the category of Element.
If you'd like, you can visit this site, or view all our other featured designs.