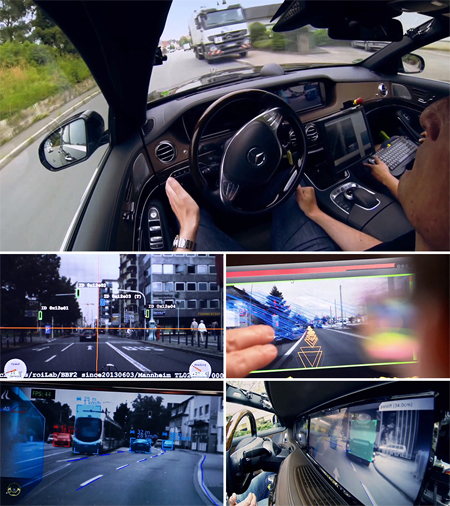 An impressive demo by a Mercedes team who decided to take its driverless car to the road. It's very short, but you'll already get a little bit of understanding of how those car work. For buying yours, you'll have to wait at least six years. Via Core77.
The post Mercedes showcases its driverless car appeared first on Design daily news.
Are you a blogger? Turn your posts into eBooks very quickly using MagPress, our Premium WordPress plugin.

Design daily news