One of our favourite resources this month, the "Minimal Notepad" is something I'd love to see turned into an actual website or app. Gorgeous colours, lines, and styling make this a lovely interface style — whether you use it for an app such as this, or something completely different!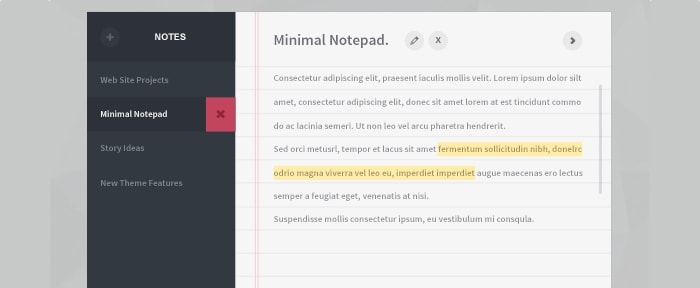 This design was featured on Wednesday 13th of November 2013. It's designed by Pixel Kit, and falls under the category of Element.
If you'd like, you can visit this site, or view all our other featured designs.