Provided as a fully coded HTML/CSS resource, this is a simple sticky note widget. It contains a date, a few colour options, a user's profile image, edit/add icons, and a description.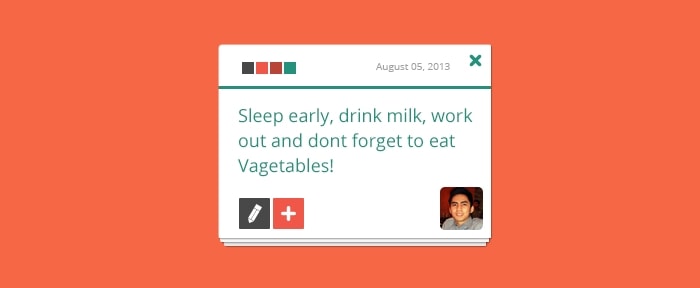 This design was featured on Thursday 14th of November 2013. It's designed by Marc Gonzales, and falls under the category of Element.
If you'd like, you can visit this site, or view all our other featured designs.