This is a great starting point for a social media client/widget. Showing details for both Facebook, Twitter, Vimeo, Instagram, and Dribbble, it's designed to show the latest updates from your social stream — images, updates, comments, likes and shares.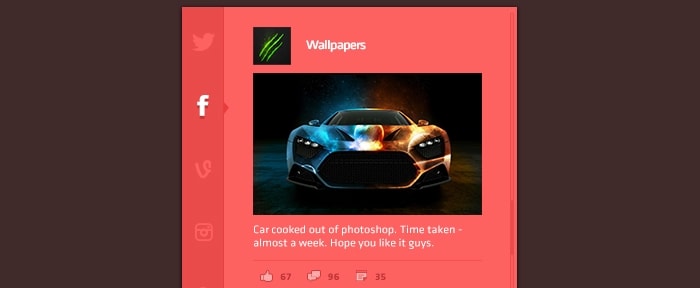 This design was featured on Tuesday 12th of November 2013. It's designed by Don Jose, and falls under the category of Element.
If you'd like, you can visit this site, or view all our other featured designs.