A clean and intuitive dashboard design that does exactly what it intends to do, giving you an immediate overview. I particularly like the colour palette and use of minimal iconography.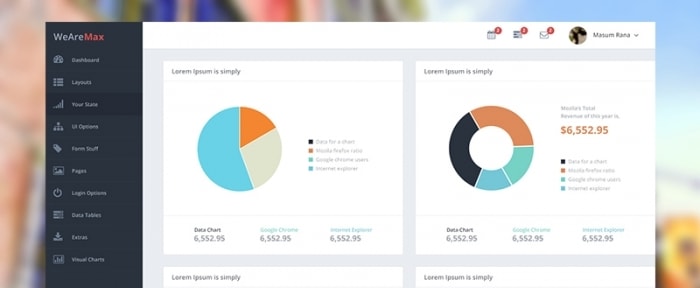 This design was featured on Saturday 14th of December 2013. It's designed by Masum Rana, and falls under the category of Web App.
If you'd like, you can visit this site, or view all our other featured designs.