A set of mirrored icons – both in a block colour, and outline style. This is a preview of the full set available from PixelKit, but there's plenty to enjoy here, and we think you'll love the free selection we've made!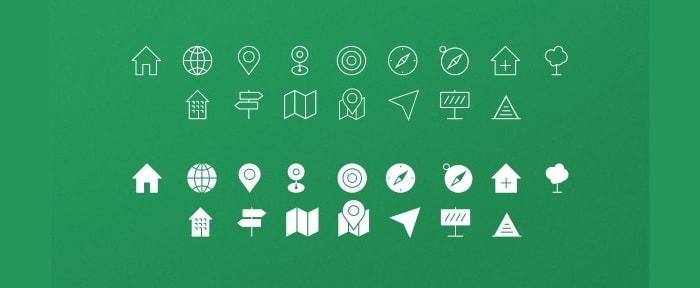 This design was featured on Wednesday 26th of February 2014. It's designed by Pixel Kit, and falls under the category of Element.
If you'd like, you can visit this site, or view all our other featured designs.