This icon shows the iOS icon grid and a related grid being used not only to determine the size and location of the design element (ampersand), but to determine its proportions.
All of the curves and lines used to construct the design element are aligned to the grids. In this particular example, some of the smaller curves are deliberately offset to give the design a less-than-perfect hand-drawn quality. This is an example from a soon-to-be released iBook called Icon Design which explains the geometry behind the iOS grid, and it shows designers how proportional grids can be used to embed the golden section and related ratios into any icon.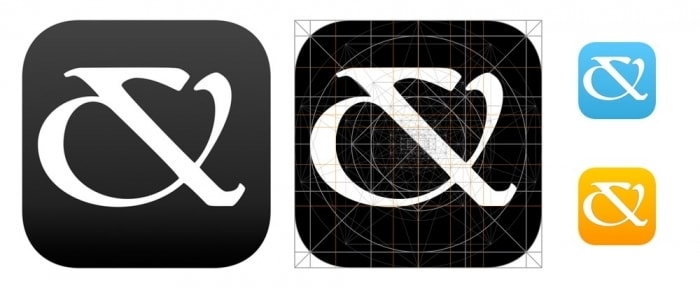 This design was featured on Friday 14th of March 2014. It's designed by Chris Heath, and falls under the category of Element.
If you'd like, you can visit this site, or view all our other featured designs.