Finding the perfect time tracking app may not your company's first concern, but it could very well become a major one if managers understood better the productivity increases and savings that the right time-tracking tool could create.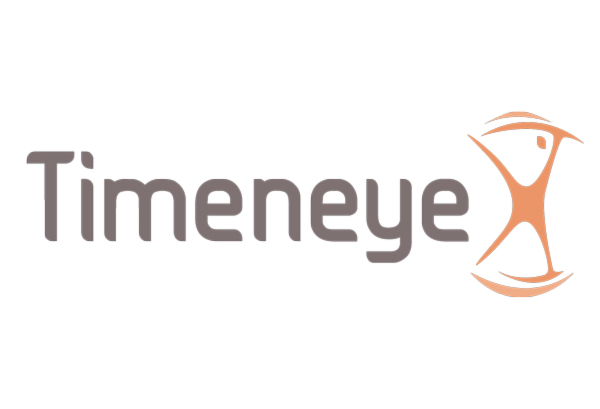 Even freelancers could make loads more if they had a better grasp of where their time goes and where their money comes from. Trust me, we often get lost in the chaos induced by multiple projects and thight deadlines.
For those two cases, individual designers or design teams, Timeneye is pretty much the perfect time tracking app. In this post we take a look at the features offered by this app.
Simplicity
This is probably one of the most important features. Too many apps have a steep learning curve. With Timeneye, you get started in a matter of minutes. Register your projects, then start tracking time.
With its elegant interface, this app has eliminated all the unnecessary stuff to focus just on what's necessary.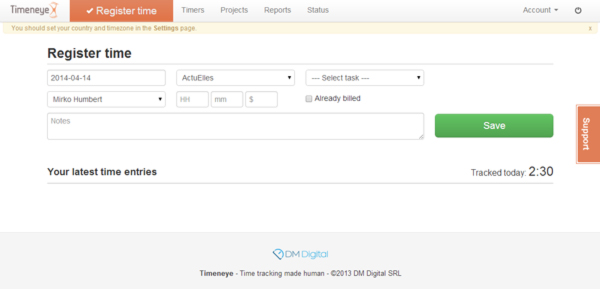 A mobile-friendly time tracking app
If you are a manager, chances are that you are not at the office too often and rely heavily on your mobile phone or tablet to work. Timeneye is the best choice if you must work away from your computer.
With the mobile apps, available for all major mobile OSs, you'll be just as productive on your phone than at the office.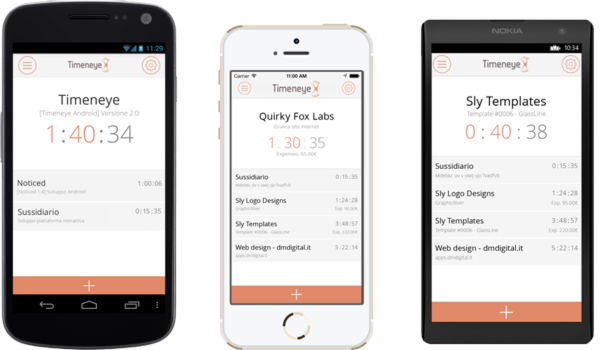 Powerful reporting capabilities
Many people don't realize this, but time tracking is actually not the most important part of a time tracking app: reports are much more important. Timeneye provides all the date you need, neatly organized and presented with graphics so you can check it in a glimpse.
Track what happens by dates, by project or by employee, then mix all the data to make the best report for each case.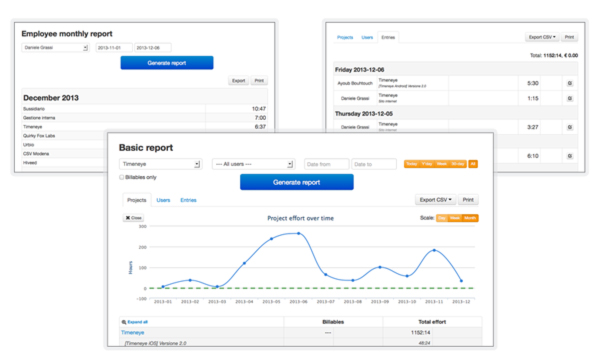 Basecamp and Redbooth integration
If you use some collaboration apps like Basecamp or Redbooth, you'll be happy that you don't need to change your routine to get better time tracking. For example, if you comment "2h" on a Basecamp to-do, Timeneye will automatically register 2 hours spent on that project. The best part: both apps will always be in sync.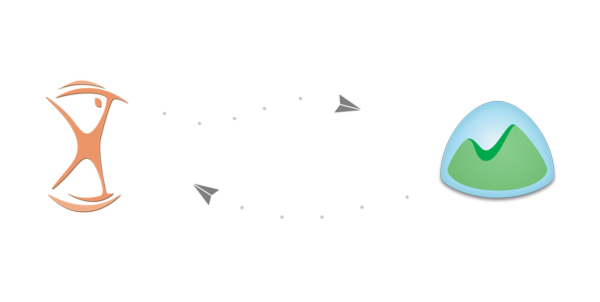 Try it for free for 15 days!
Obviously, the best you can do is not take my word and go try the app for yourself. You get a 15 days free trial, so you have nothing to lose.
The post Timeneye: a more human time tracking app appeared first on Design daily news.
Download the Designers essentials package now!

Design daily news