A direct and striking site for a unique restaurant. Feel like having a unique gin and tonic as an appetizer for a great meal? Want to enjoy your food in a special setting? Visit the YAMtonic site for a sneak peek of this great restaurant, run by chef Yarmo Muller!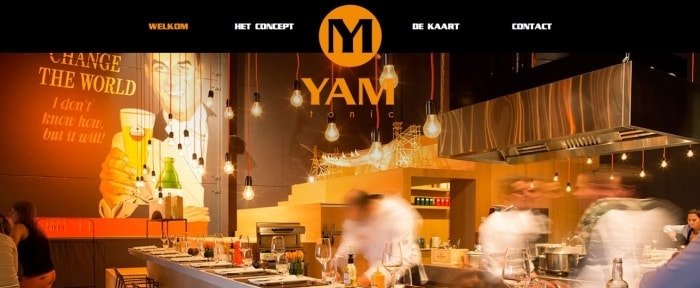 This design was featured on Thursday 15th of May 2014. It's designed by Robin Steen, and falls under the category of Food.
If you'd like, you can visit this site, or view all our other featured designs.