André Chiote is one of the famous illustrators who have illustrated five of the 12 World Cup Stadium in Brazil. This year the famous FIFA World Cup 2014 has been hosting on Brazil and it's stadium is captured in graphic posters mentioned below by Portuguese illustrator André Chiote. The stadium highlights key elements of building's design with blocks of color in André Chiote's signature style.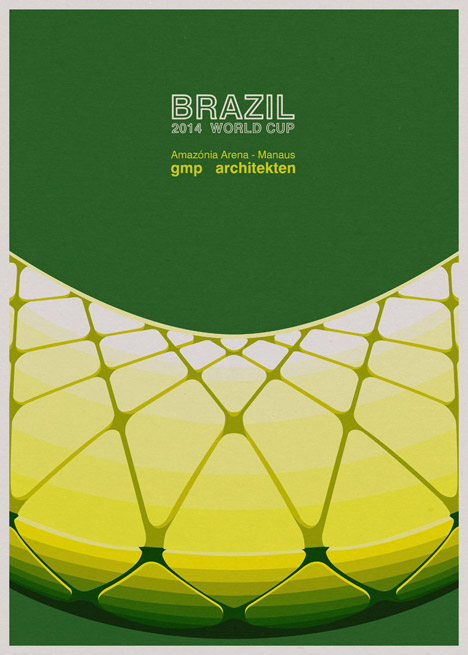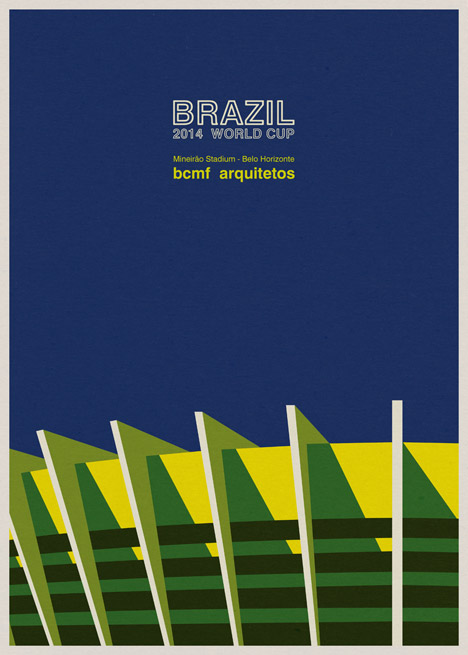 "If a building (stadium or other kind) has an expressive design, a 'key concept', it becomes much easier to illustrate because you quickly discover what the aim of the project was, and it becomes much easier to communicate it," Chiote told Dezeen.
Chiote choosed the diamond grid pattern that criss-crosses the rounded structure in or der to illustrate the Amazonia Arena in Manaus by GMP Arkitekten.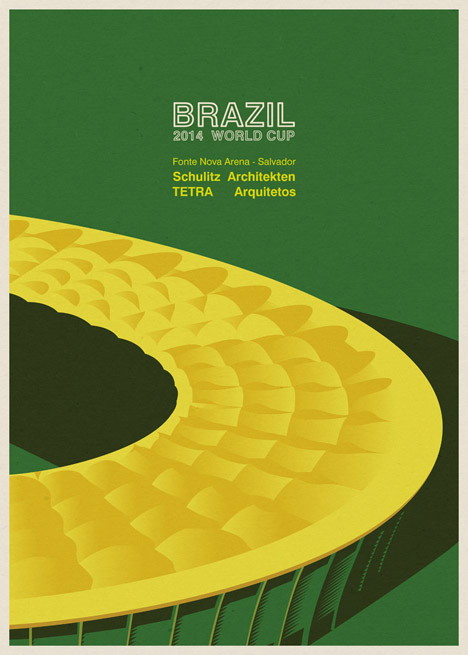 The way he represented and played with graphics with blue, yellow and green color showcases the host country's flag. He said that, "So, as a national statement, I thought it was an interesting approach to use the colors of Brazil's flag to produce iconic images of some new symbols of that country." He also explained that what interests him about stadiums is "the capacity to become landmarks and city icons".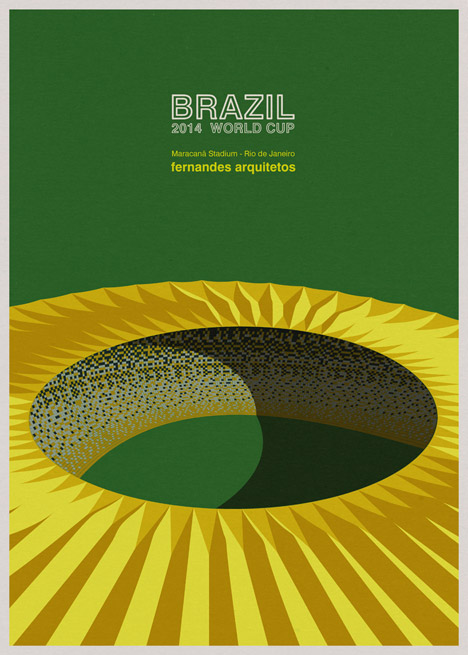 "Also, usually, as they are exceptional buildings, architects and engineers develop innovative designs and technical solutions," he added.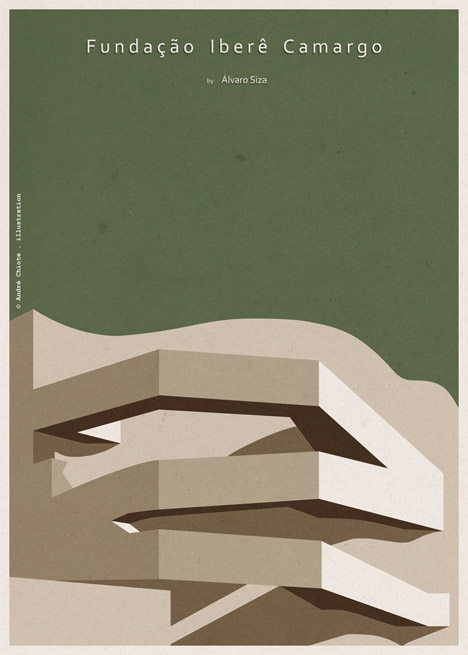 The post Brazil World Cup stadiums illustrated by André Chiote appeared first on Design daily news.
Download the Designers essentials package now!

Design daily news