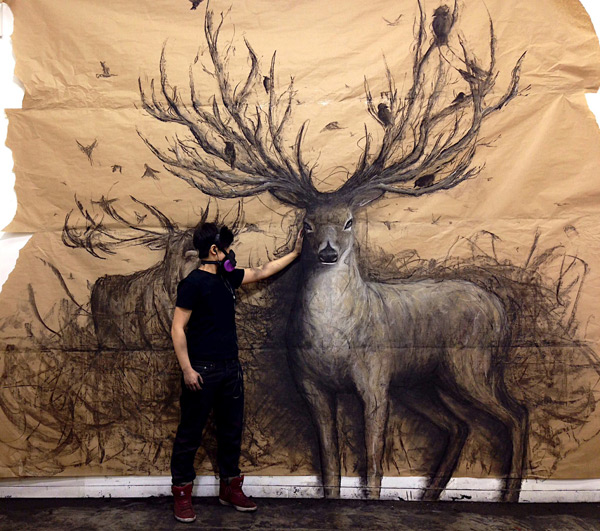 There is something special about Fiona Tang's huge mural paintings, they seem to come out of the wall to jump at you. Combining proper shadows and good use of perspective, she creates some spectacular trompe l'oeil.
The theme is mostly revolving around animals, technically created with charcoal, pastel and acrylic on paper. Don't fool yourself though, there is no 3D involved in the creation of these artworks.
The artist is still attending the Emily Carr University of Art and Design, but she will surely get a promising carreer.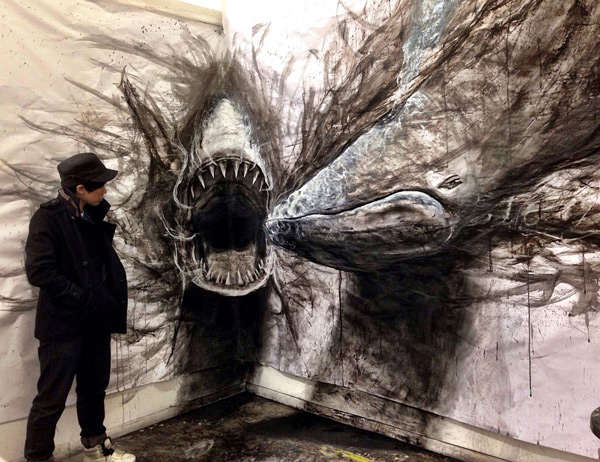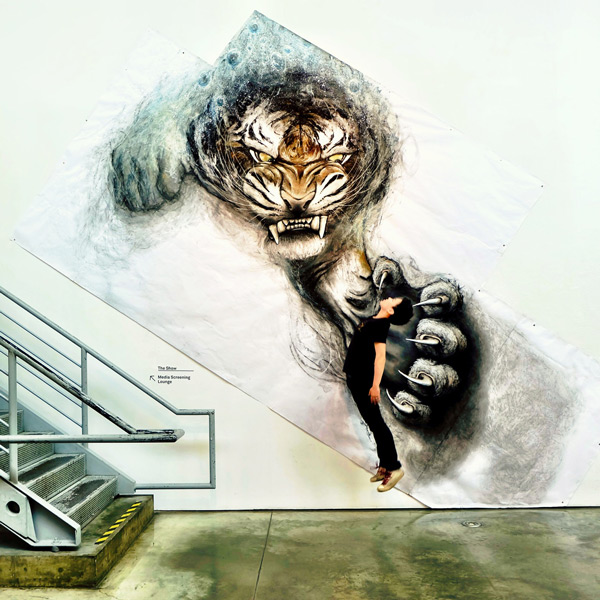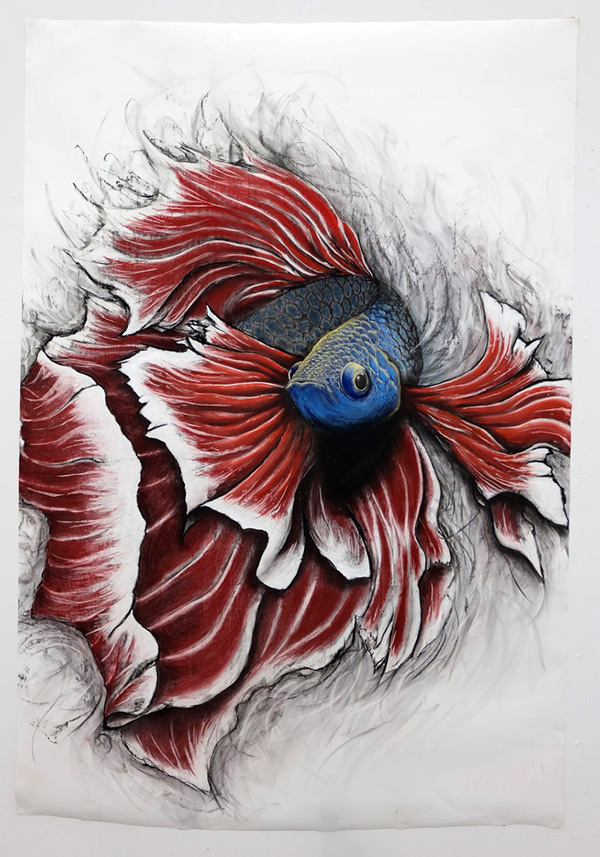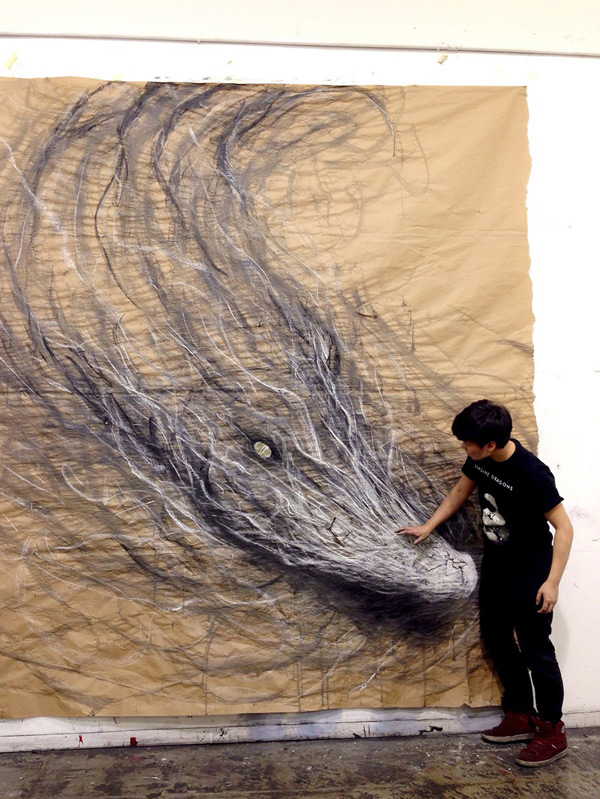 The post Giant paintings by Fiona Tang appeared first on Design daily news.
Download the Designers essentials package now!

Design daily news