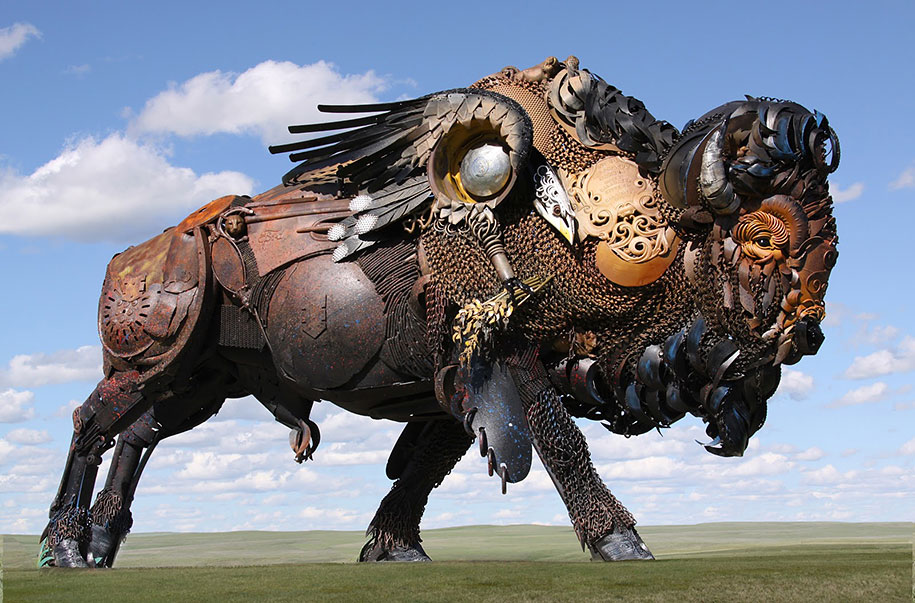 What would you do if you have scrap metals? Most probably nothing and simply dump it out. But John Lopez has a lot of things to do with it. He is an artist who resides in South Dakota and creates amazing sculptures from scrap metals. His art-form is precisely visible in several pieces of old farm machinery and equipment, musical instruments, chains, life-sized buffaloes, horses and many other old metal objects.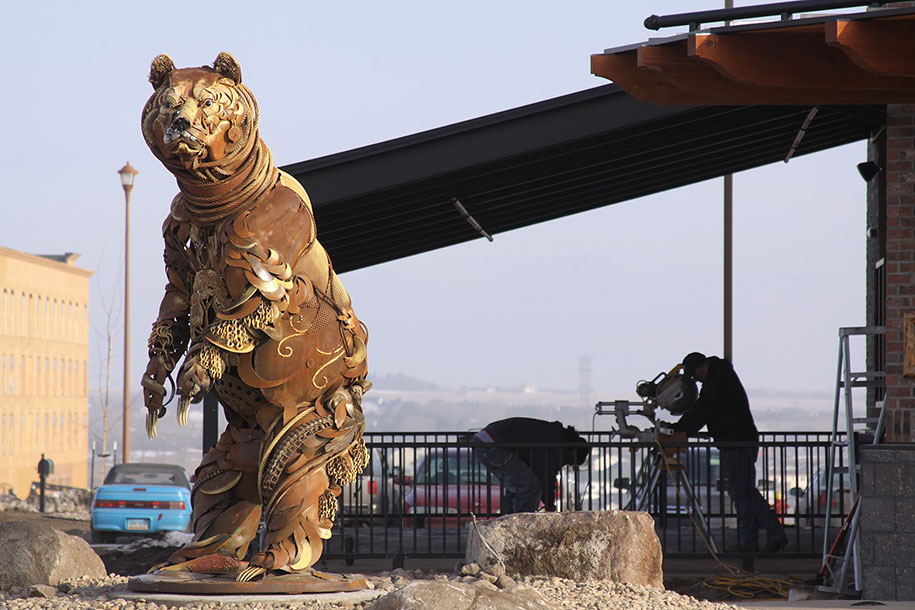 John Lopez says, "My favorite part about these pieces is the texture. I just start grabbin' stuff from the pile and welding it, and if you weld enough of the same thing on over and over it creates this really cool texture that I've never seen in these kinds of pieces before. And I think that's what draws people in."
The journey of this creative persona started when his aunt passed away and a family cemetery was needed to be built. His uncle Geno completed a fence around the cemetery and opened his home and welding shop to John. But there was scarcity of materials and hence John went in search of scrap metals and finished a gate into the cemetery and made a small angel peering over the top of the gate. This turned to be a new career path for him as he got several appreciations for this job.
In the successful career of bronze sculpting, John has always discovered a new and exciting direction of scrap iron sculpting. "I am never bored! I look forward to each new creation, and it is helping me grow and develop as an artist," he adds.
Here are some of his great works which are worth appreciating.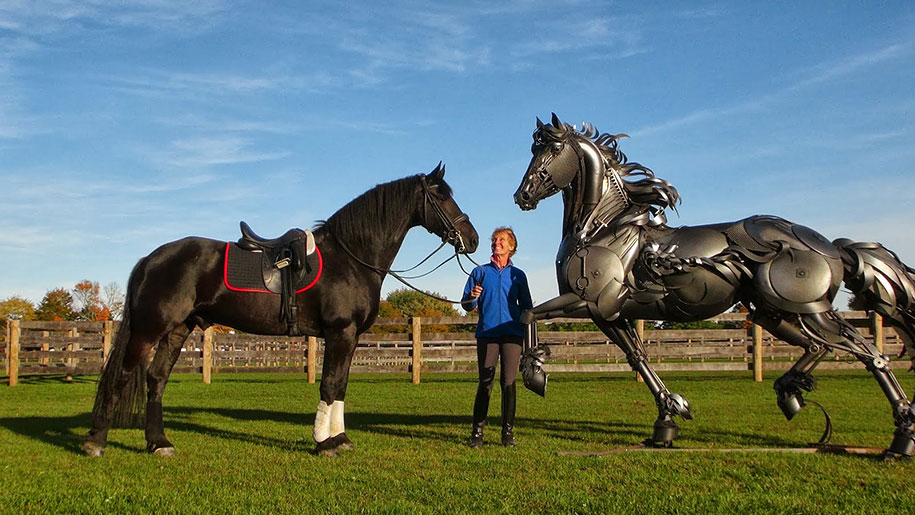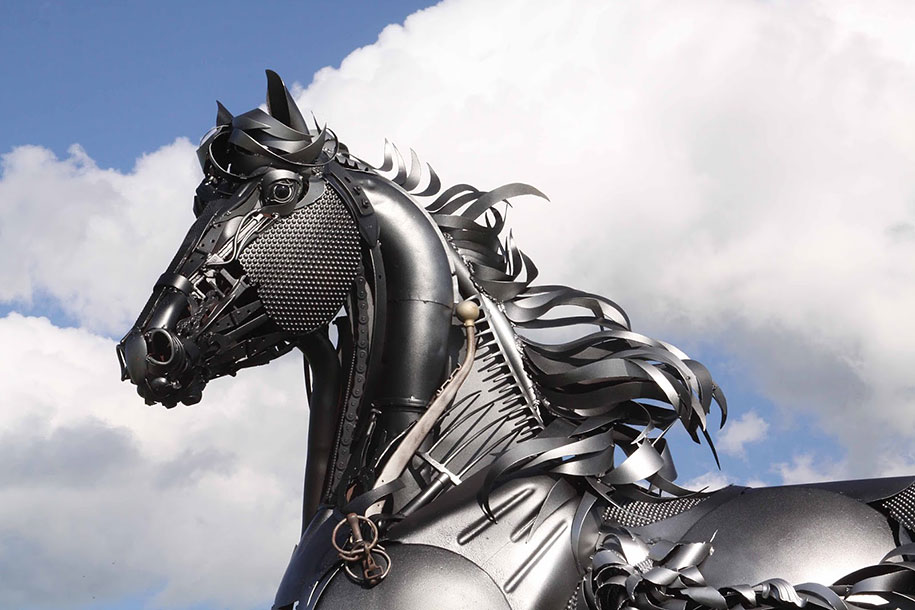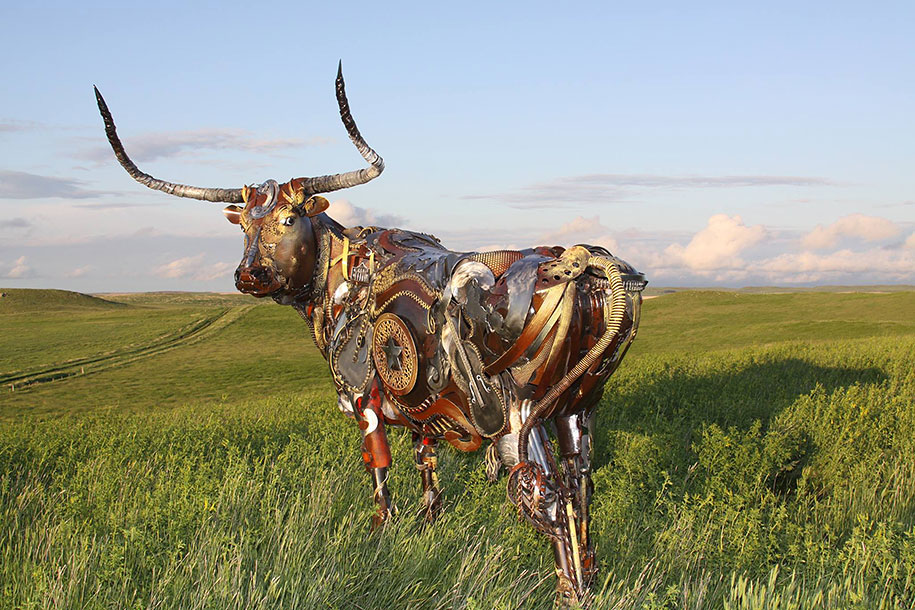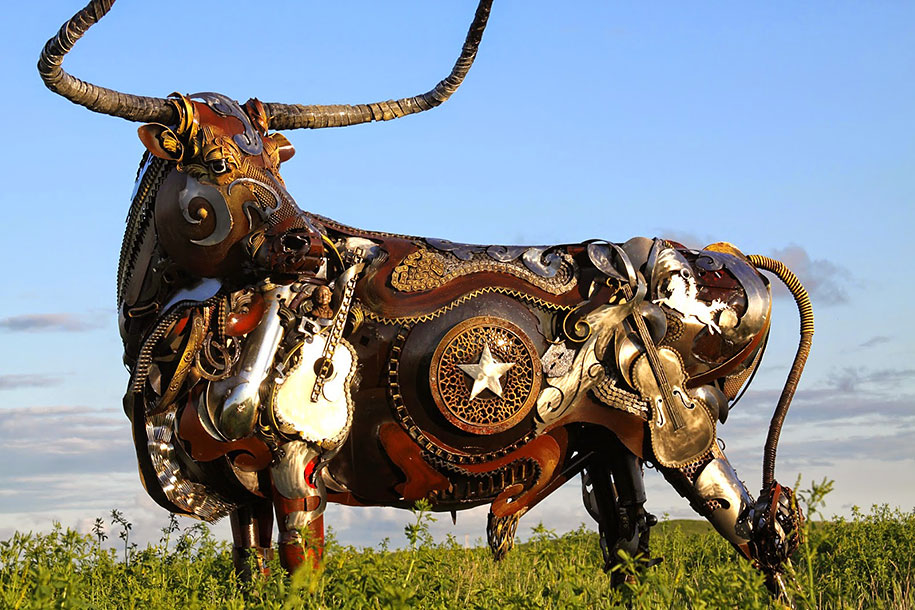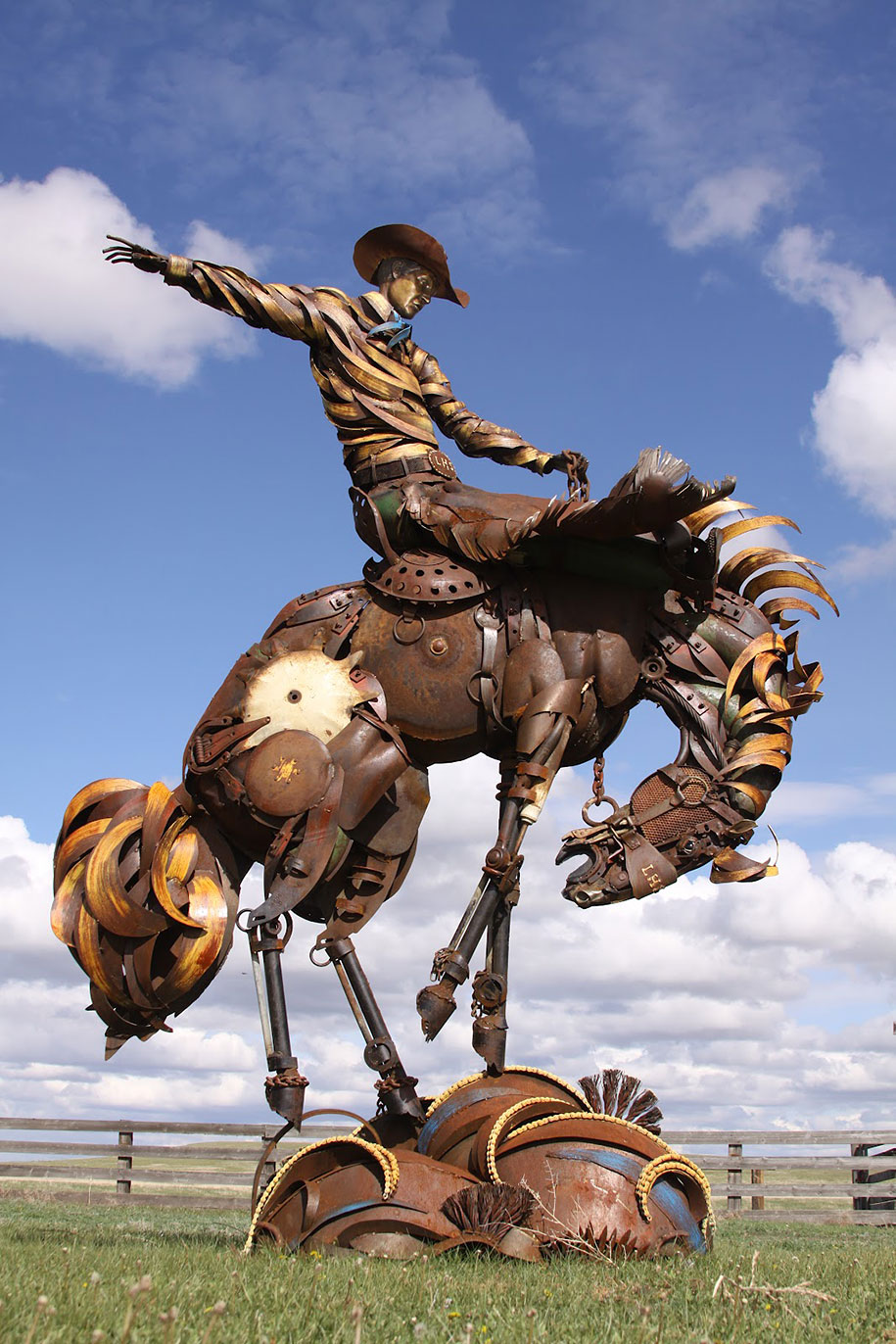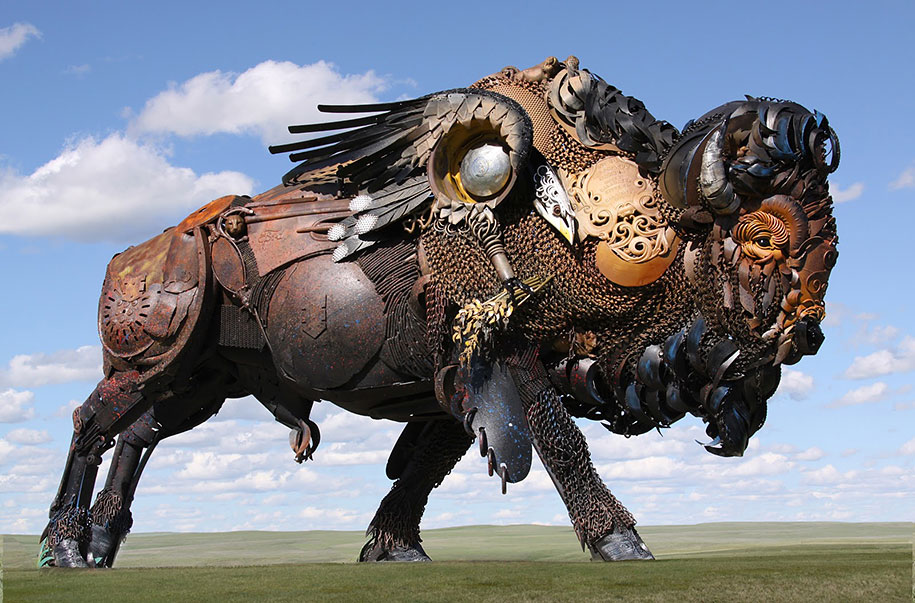 The post Scrap metal sculptures made of old farm equipment appeared first on Design daily news.
Download the Designers essentials package now!

Design daily news