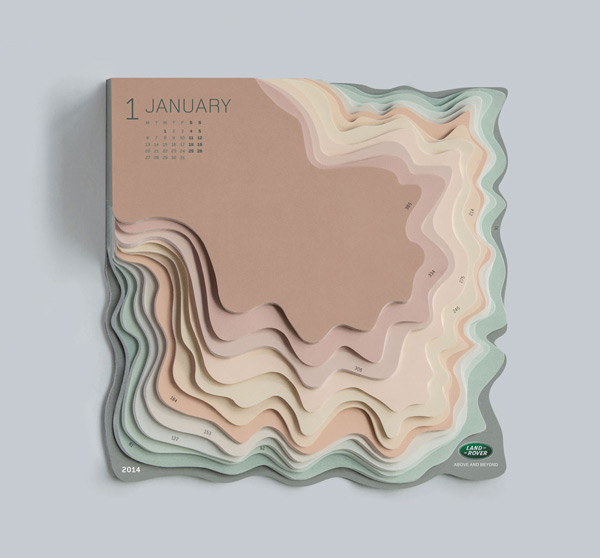 Do you think that paper calendars are boring? This calendar for Land Rover might make you think twice.
This calendar designed by Zeynep Orbay reminds you of the car's ability to conquer (almost) any landscape. Using topographic lines, it shows some depth that will be removed all year long.
Every day gets a sheet, like in many calendar, and every month is separated visually by a specific shade of color and a shape that suggests it's one layer on the map. The end result works very well, so you end up with a topographic looking map.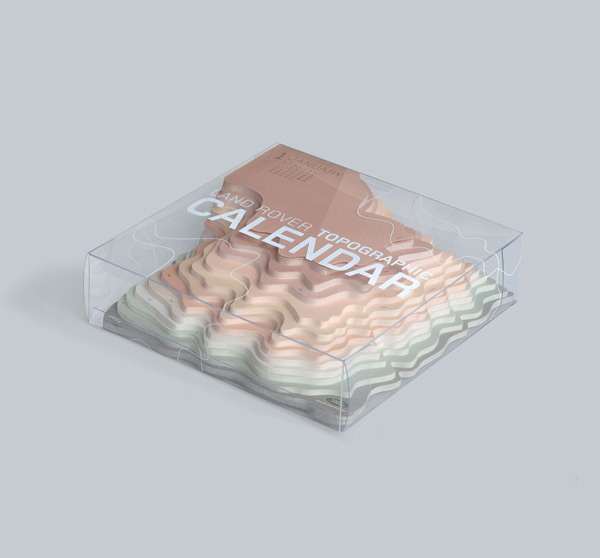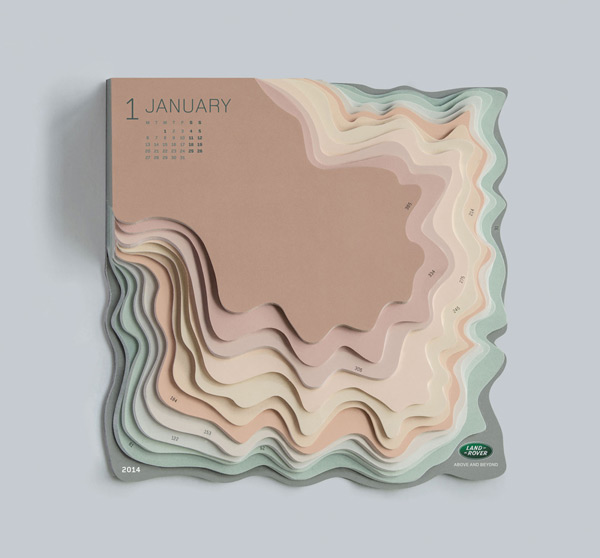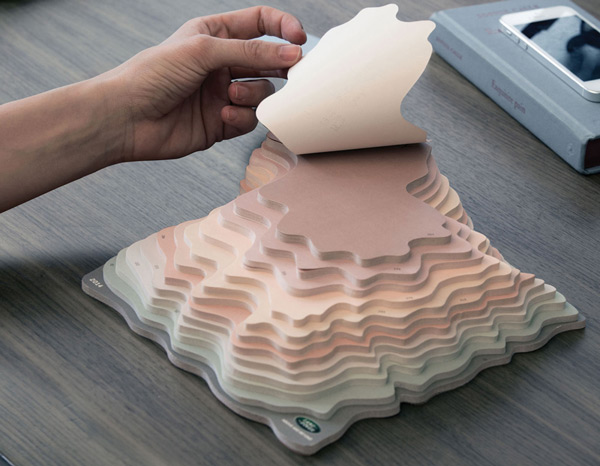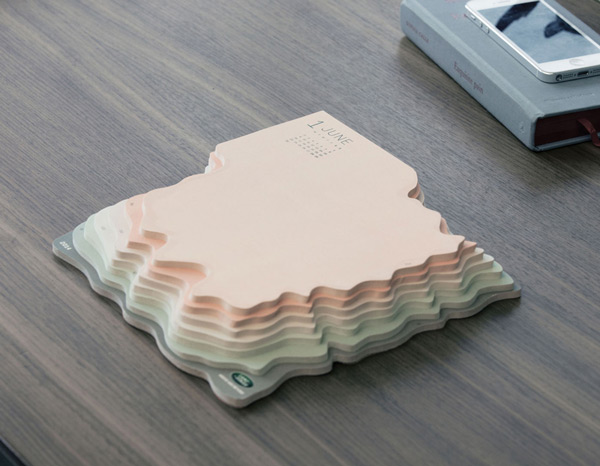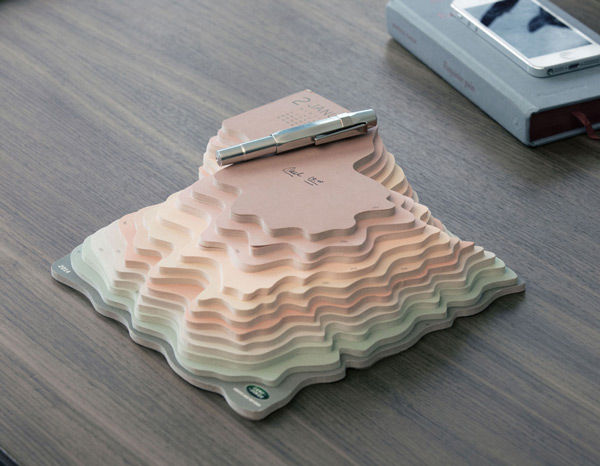 The post Topographic Land Rover calendar appeared first on Design daily news.
Download the free transport icons package now!

Design daily news