The 3D printing is one of the hottest tech buzz words nowadays. With several innovations in 3D from flowers to Nutella, now it's introducing a new type of material which everyone screams for – yes, it's an ice cream!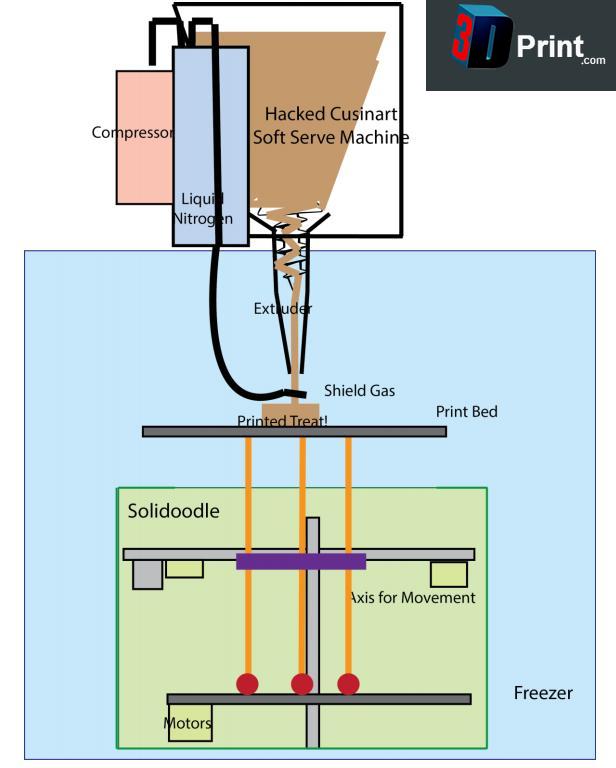 This innovative idea was discovered by the 3 Students, Kyle Hounsell, Kristine Bunker, and David Donghyun Kim at MIT, as part of a project for Professor John Hart's graduate class on additive manufacturing. Knowing the fact that 3D printer will be used by future generation for multiple purposes, these students tried on creating edible treats in the shapes that they desire. And ultimately they came up with ice-cream.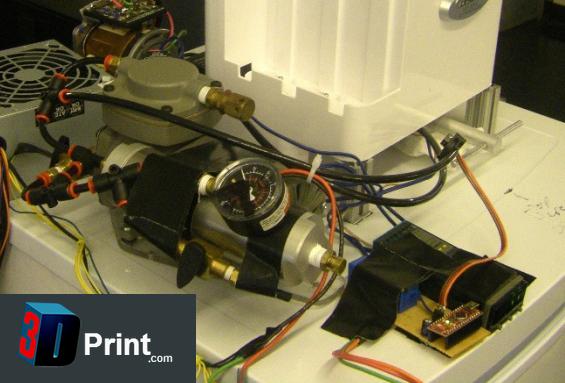 The student says, "The main reason we feel an Ice Cream 3D printer is an important addition to current additive manufacturing technology is that it interests children. By combining this new technology of additive manufacturing with ice cream, we have found a way to interest children in technology and pursuing science and engineering in the future."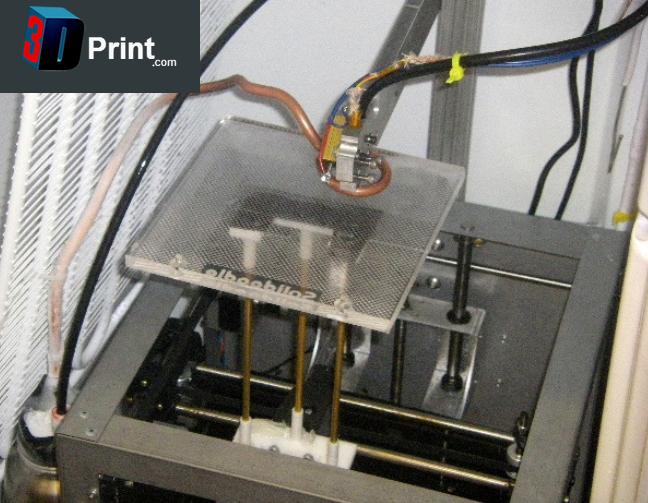 For making the 3D ice cream printer, the students used and modified a Solidoodle 3D printer as well as a Cuisinart Soft Serve Ice Cream Maker. A small upright freezer was placed in Solidoodle to allow building the full volume. A shield gas was used to solidify the ice cream as soon as it was extruded from the 3D printer. To do this, a system using a cryogen line was built that was bent in a circle to go around the entire extruder in order to spray liquid nitrogen onto the ice cream as it was extruded. Also special temperature controllers were used with reasonable speed.
So are you all ready to scream for this innovative 3D ice-cream printing? Let us know your views through the comment below.
The post 3D printing: now delivering ice-creams appeared first on Design daily news.
Download the free transport icons package now!

Design daily news