Nobody is born perfect but you have to learn to be perfect and InDesign tutorials are great to progress in that field. Likewise, if you want to be pro in the field of InDesign then you have to learn first. There are tons of InDesign features which is not possible to remember and make its use by own. You need some tutorials instead to make its full utilization. It's essential in order make everything from brochure design to exclusive posters, newsprint publications and many more. Whether you are a newbie or experienced one, tutorials are always a very good companion to you and your design. Below are 20 such great InDesign tutorials that help you to become a layout master. Have a look!
1. What is InDesign?
'What is InDesign?' is a 30-minute of tutorial on industry standard publishing application, InDesign, for print designers, interactive designers, digital designers and epubs.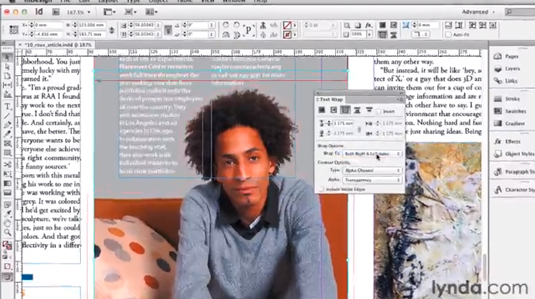 2. How to get started with InDesign
'How to get started with InDesign' is also a 30-minute tutorial that teaches and demonstrates 10 things beginners want to know about how to get started with InDesign CS6.
3. Working with tools
'Working with tools' is a short tutorial by Kelly McCathran who will introduce you to the primary tools of InDesign such as select, rotate, edit text, create frames, switch tools using your keyboard, and navigate with the hand and zoom tools.
4. Create a 3D calendar with InDesign
In this tutorial, Jo Gulliver will show you how to create a 3D calendar in InDesigns by creating and manipulating cube net.
Get to know InDesign
5. Adobe InDesign tips I wish I'd known when starting out
In this tutorial, Lisa Valuyskaya reveals some tips for you which she wishes she had known it when she started out with InDesign.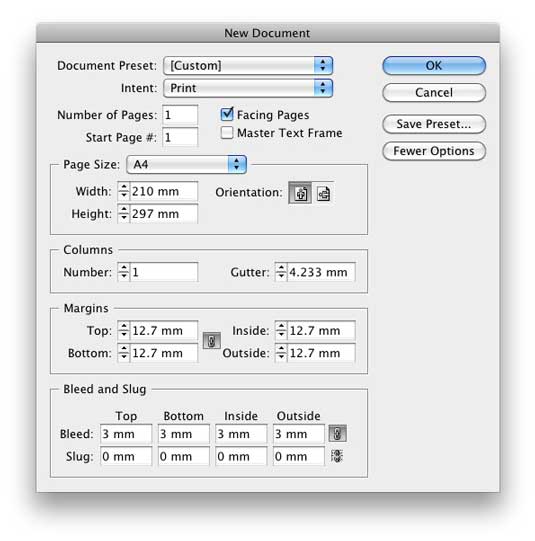 6. Alignment in InDesign CS6
Jeff Witchel teaches you about the alignment features, starting with the basics and moving on to new features like the ability to align selected objects to a key object, in this InDesign tutorial.
7. Create PDF forms
Create PDF forms is a downloadable InDesign tutorial by Michael Jarott which shows you the basics of creating PDF forms using the new Buttons and Forms panel in InDesign CS6.
InDesign for the web
8. A Web Developer's Guide To Adobe InDesign
This tutorial gives the web designer a look at some of the tools in InDesign that translate directly into what web designers and developers currently use.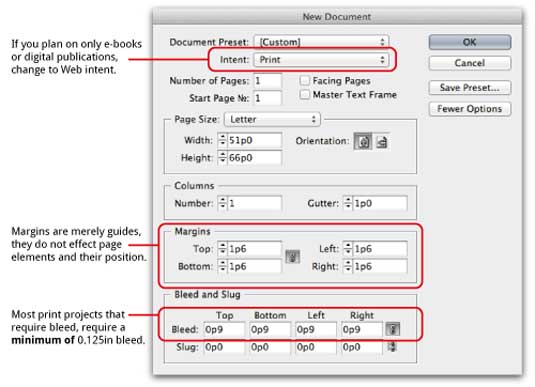 9. Creating Wireframes and Prototypes with InDesign
This tutorial takes InDesign one step further to produce fully interactive wireframes and prototypes.
Working with type
10. How to design a simple index
This InDesign tutorial explains how to use the Index palette with typesetting using the software's built-in style sheets.
11. Work successfully with type in InDesign
This tutorial by Computer Arts designer Jo Gulliver shows you some of the most valuable typographic tools in InDesign.
Print projects
12. Design a print-ready Ad in Adobe InDesign
This tutorial is perfect for you if you're familiar with Adobe Illustrator and want to get started with a layout program suited toward publication design.
13. Master InDesign's Page tool
In this InDesign tutorial, Neshantheny Kumana demonstrates an easy way to control multiple page sizes within a single document.
14. Design a custom, print ready pocket folder
In this tutorial, you'll learn how to create a custom design from setting up a die line and prepare your file for delivery to your printer.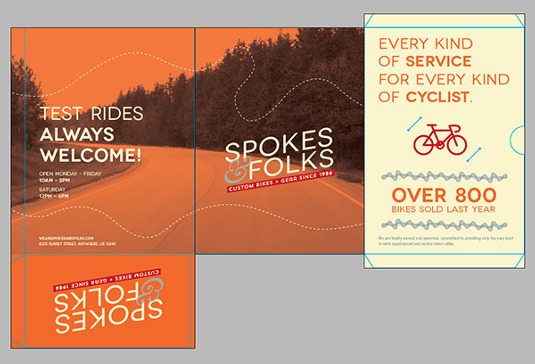 15. Brochure design re-imagined
In this InDesign tutorial, Nick Cannons walks you through how to create neat and consistent brochure spreads using some of the software's finest features.
16. How to bind a book: a 10-step guide
This tutorial by Karen Lewis explains how to bind a book in a few easy steps, from setting up page spreads and cover templates in InDesign, to the essential tools and techniques you need to bind your own books.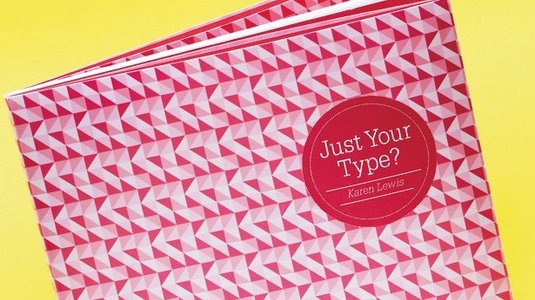 Working with images
17. Create striking images using InDesign's blending modes
This tutorial by Jo Gulliver reveals how to use InDesign's built-in functionality for producing visual effects in your layout, without switching to Photoshop.
18. Fix muddy gradients in InDesign
This tutorial teaches you a few ways to correct both CMYK and spot colour gradients in a muddy gradient.
Poster design
19. Column Grid poster design
In this InDesign tutorial, Mark Bloom, aka Mash Creative, walks through how to create perfectly aligned typography using a column-grid system for guidance.
20. How to create an impactful slab-serif poster
This InDesign tutorial helps you to learn how to set up a suitable grid and how to master kerning with bold, vibrant colors and shapes.
Got some InDesign tutorials?
Do you know some great InDesign tutorials that didn't make it in this post? Share it in the comments.
The post 20 great InDesign tutorials to become a layout master appeared first on Design daily news.
Download the free transport icons package now!

Design daily news