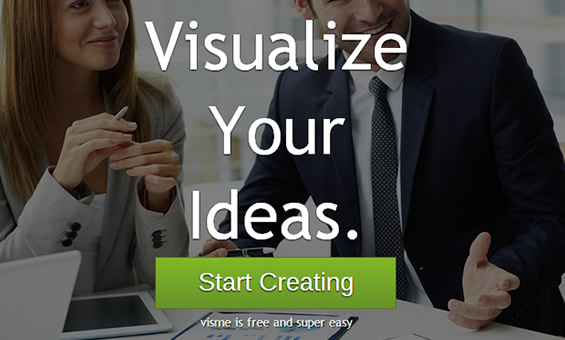 Content marketing has the power to engage with your audience, thus enhancing your business. The real question is: how to make your content marketing REALLY effective? A few years ago, writing text content was enough to draw the attention of the audience. Nowadays, Internet users prefer to just scan through your content and don't take the time to read.
Content marketing has evolved with the readers, so text content has to be presented in a more interesting manner, mostly through meaningful and attractive visuals. For that purpose, Visme is the perfect solution.
The Visme app was developed with the mission to give life to your content. With this app, you stop depending on designers or design tools in general. With just a few clicks, it helps you to share your thoughts and ideas into powerful presentations, infographics, and other forms of visual content.
What makes Visme better than other platforms?
Ease-of-use is by far the biggest advantage of using Visme. The user interface is extremely simple to handle with a wide range of visual content tools.
Even better, it is free (or cheap if you choose a Premium plan for advanced functionalities) and doesn't require any designing or coding experience. You content will be mobile-friendly, so it will be broadcastable on any platform.
You can also add animations very quickly, and export your content to many popular formats, such as PDF or HTML.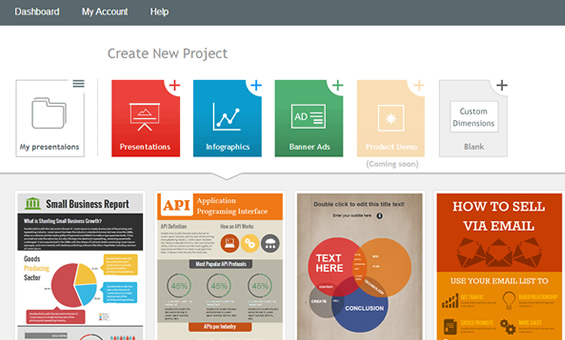 Millions of free assets to choose from
With Visme, you can choose from millions of free assets to use in your presentations. Choose from the Creative Commons images of Flickr or other assets in over 20 categories. There are also text widgets or animated texts for every type of project.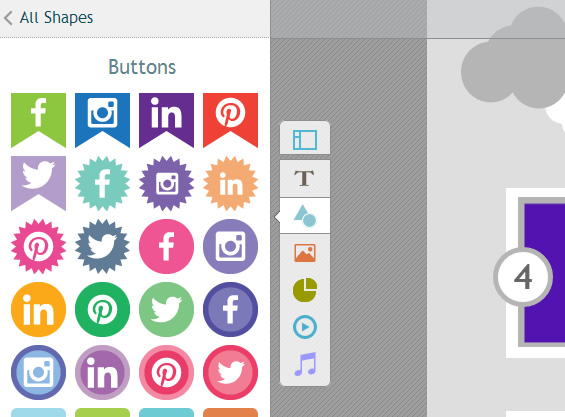 Implementing these assets is really simple. All you need to do is to drag and drop the required asset to your project. You can even manage the color of your icons in order to fit your project needs.
Create animated content
Creating animated content out of the box is an awefully difficult task. With its animation engine, Visme makes your life much easier. You can simply choose to animate objects easily with one, thanks to Visme's powerful animation engine.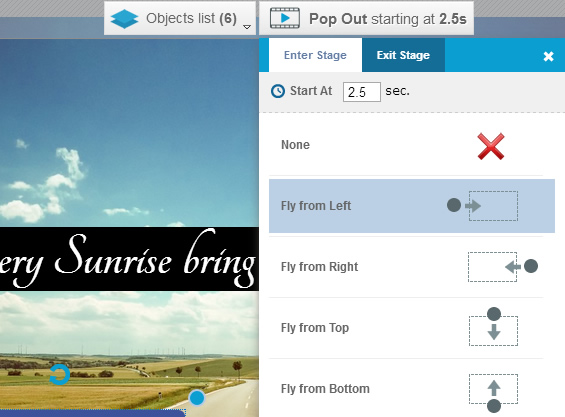 Turn boring data into meaningful visuals
It has been shown statistically that 90% of the information transmitted to brain is visual. The brain has the capability to process visuals 60,000 times faster than texts. Realizing this fact, Visme helps you build custom infography, charts and graphs to make your data more engaging.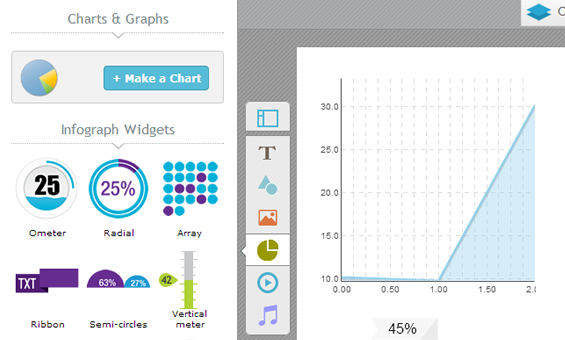 The infograph widget allows you to quickly turn simple data into easy-to-understand visuals with easy customization. The chart widget allows you to generate charts and graphs in seconds.
The way widgets work is incredibly easy, with just a few clicks you can add your numbers and data, and it will be turned almost instantly in an infograph or a chart.
Choose from over 100 professional fonts
With its wide font selection, Visme has made it much simpler to send the right message by choosing a font that conveys exactly what you want. Selecting a font is really simple. All you need to do is drag and drop the text to the stage and click on the font dropdown to select the font of your choice. If you want a different font for only one word, you can easily do it by applying a font or style to that particular word. Fonts available range from contemporary to handwritten.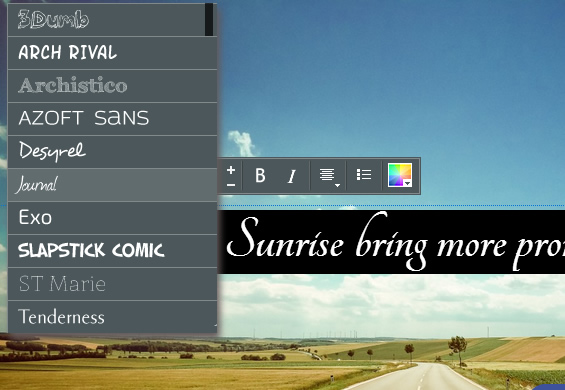 In short, Visme is "The Swiss Knife of Visual Content", with endless possibilities for creating engaging presentations, infographics, web banners and short animations. Want to benefit from the Visme app? Try it for yourself here.
The post Visualize Your Ideas With "Visme" appeared first on Design daily news.
Download the free transport icons package now!

Design daily news