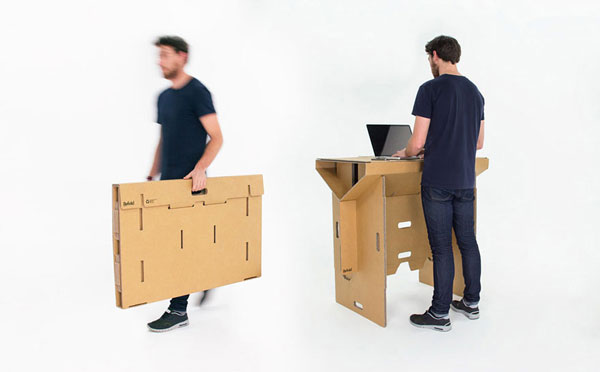 Fraser Callaway, Oliver Ward and Matt Innes have designed a table made exclusively of cardboard. The cool parts? It's foldable, portable, affordable, recyclable, and… it can support an adult person standing on it. This project is already fully funded on Kickstarter, but you can still support their creativity there.
The post An ingenuous standing cardboard desk appeared first on Design daily news.
Download the free transport icons package now!

Design daily news