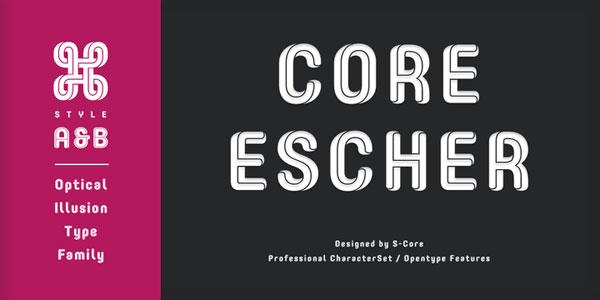 Core Escher is a beautiful font family based on the work of M.C. Escher, an artist who specialized in optical illusion art. With rounded shapes and layers, this typeface perfectly recreates the impossible perspectives that Escher often pictured with strange stairs or castles. With the sub-families offered, you can create different viewpoints to change the […]
The post Core Escher: a font family inspired by the work of M.C. Escher appeared first on Design daily news.
Download the free transport icons package now!

Design daily news