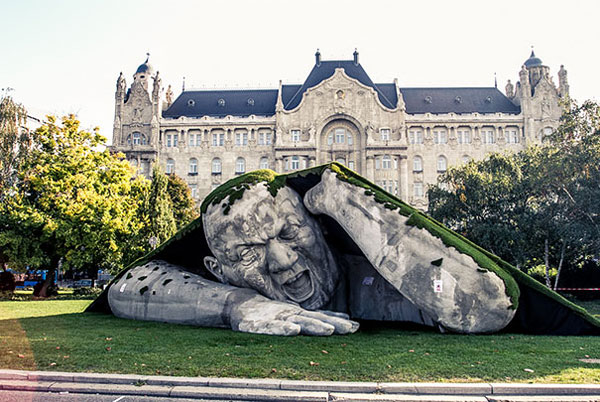 For Art Market Budapest, a new guest decided to invite himself to the party. A giant man's sculpture is now coming out from under the ground in Széchenyi Square, right in front of where the contemporary art fair was held earlier this month. This sculpture was created by Ervin Loránth Hervé for that occasion.
The post Sculpture of a giant man coming from under the ground appeared first on Design daily news.
Download the free transport icons package now!

Design daily news