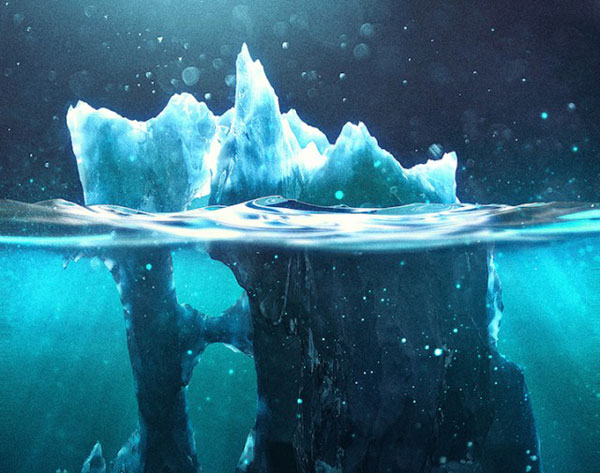 This series, titles "Caustic icebergs", was created by Swiss artist Chaotic Atmospheres using 3D software. It gives a unique view from both above and below the ocean, with a watercolor-like texture.
The post Amazing icebergs artworks made in 3D appeared first on Designer Daily: graphic and web design blog.
Download the free transport icons package now!

Designer Daily: graphic and web design blog