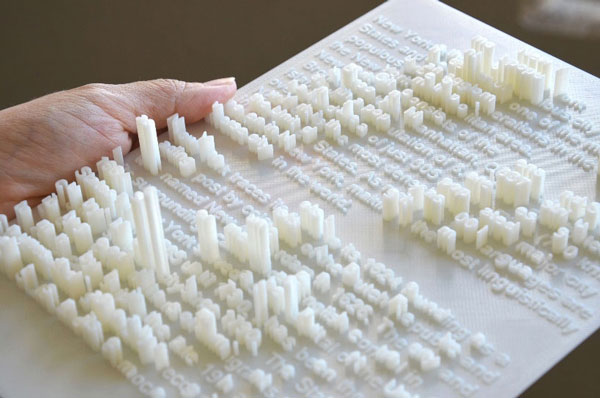 It's rare to see a project that satisfies both typography-lovers and 3D printing afficionados. I remember being extremely happy when I first discovered the 3D printed letterpress font, I had the same feeling when stumbling upon Hongtao Zhou's 3D printed textscapes. The Chinese, US-based, designer started to experiment with 3D printeres and played with characters […]
The post Cityscapes extruded from 3D printed texts appeared first on Designer Daily: graphic and web design blog.
Download the free transport icons package now!

Designer Daily: graphic and web design blog