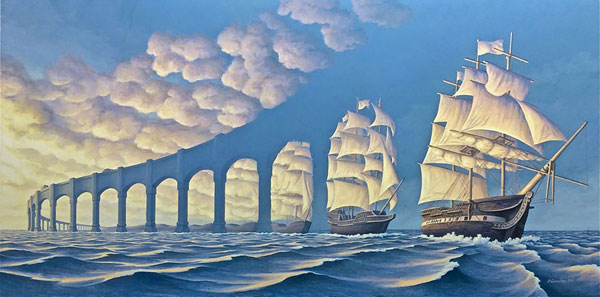 Robert Gonsalves is a talented painter, but you shouldn't trust him too much. In his paintings, you will start by seeing one thing, then it turns into another thing. Some would call Gonsalves' painting surreal, but he preferes the more accurate description of "magic realism". His work was strongly influenced by Magritte, but Robert Gonsalves […]
The post Optical illusions paintings by Robert Gonsalves appeared first on Designer Daily: graphic and web design blog.
Download the free transport icons package now!

Designer Daily: graphic and web design blog