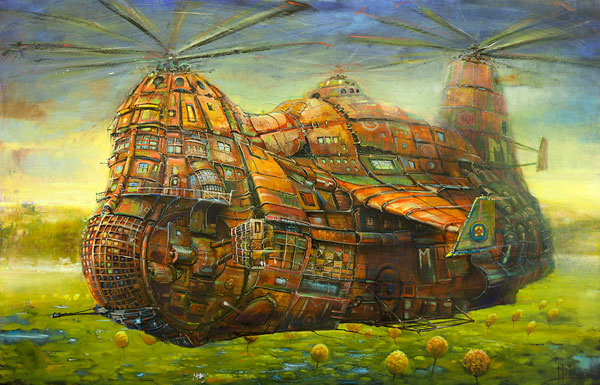 Lithuanian artist Modestas Malinauskas creates spectacular paintins of large vehicles. Maybe it's just me, but upon seeing these my first impression was a mix of Hyeronymus Bosch and Myazaki influences. His fantastic paintings are made with one of the hardest techniques to master, oil painting. This is what gives it a somewhat ancient looking style […]
The post Spectacular vehicle paintings by Modestas Malinauskas appeared first on Designer Daily: graphic and web design blog.
Download the free transport icons package now!

Designer Daily: graphic and web design blog